Jacqueline, Maria, Nedas and I discussed the possibility of preparing german food for one of our upcoming meetings, but before that a really important festival in Germany was coming to Tampere, OKTOBER FEST, and we just couldn't miss it. We decided that our 5th meeting would take place at Pleuvna, the bar that organized this event.
We met at around 7 pm at  Plevna.  When I arrived I noticed that the place was packed. I made my way to our table where I got to speak and drink with people from Germany, Austria and Switzerland. As for our group, we all drank a jar of beer, I order a traditional German Pretzel and Maria and Jacky order some traditional german dishes (which were not exactly accurate according to Maria),  and we spend the rest of the evening chatting and having fun!
During our meeting we could hear some traditional Folk music played by a live band, I could see that this music brought everyone together, since every single person from a german speaking country was singing along to the lyrics of some of the tunes.
Jacqueline also gave me some insight into the garments that are used by women during Oktoberfest: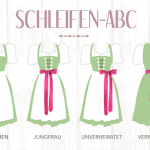 This dresses are called dirndl, the marital status of the women wearing it is indicated by the position of the ribbon.
On the right side it means that the woman is taken, on the left side it means single, in the middle it shows she's a virgin, and on the back it means she is a widow.
Over all it was a fun evening. Now I can cross "Drinking beer with germans" from my bucket list.