Transdisciplinary Perspectives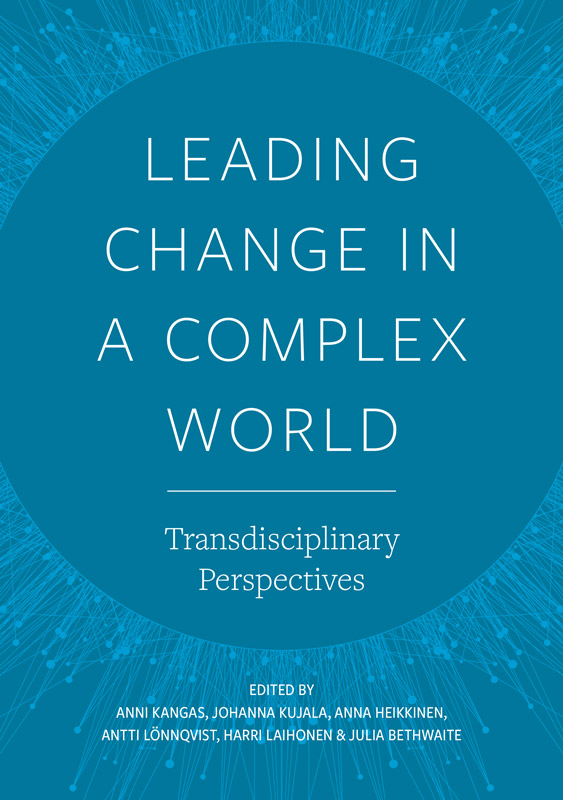 Edited by Anni Kangas, Johanna Kujala, Anna Heikkinen, Antti Lönnqvist, Harri Laihonen & Julia Bethwaite

OPEN ACCESS (FREE)




This work is licensed under a Creative Commons Attribution-NonCommercial-NoDerivatives 4.0 International License
---
This transdisciplinary book offers tools for leaders and analysts of leadership to navigate complex and interconnected settings. It proposes an analytical framework based on complexity, relational leadership, and dynamic change. Individual chapters examine these ideas in relation to topical societal, organisational and business challenges such as the changing global security environment, urbanisation, demographic changes, and business-government relations. The leadership roles of heads of states and societal stakeholders are analysed and versatile leadership and management practices from conflict management to evaluation are introduced. The possibilities for change are examined through global megatrends, shifting global power blocs, changes in consumer practices, as well as those emanating from abstract concepts such as the circular economy.


ISBN: 978-952-03-0845-2 (pdf)
Online Publication Date: 5 Feb 2019
Page Count: 372
The permanent address of the publication is
http://urn.fi/URN:ISBN:978-952-03-0845-2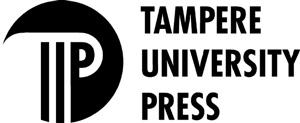 ---
Chapter 1
Introduction: Leadership for Dealing with Complex Changes
Anni Kangas, Johanna Kujala, Antti Lönnqvist, Anna Heikkinen & Harri Laihonen
Pages: 7–24 (18 total)
Part I Complex World
Introduction to Part I
Anni Kangas & Julia Bethwaite
Pages: 25–27 (3 total)
Chapter 2
Stakeholder Engagement in the Generation of Urban Ecosystem Services
Anna Heikkinen, Jere Nieminen, Johanna Kujala, Hannele Mäkelä, Ari Jokinen & Outi Lehtonen
Pages: 29–44 (16 total)
Chapter 3
Organising Complexity: Creating Boundary Objects for Sustainable Urban Development
Ilari Karppi & Jarmo Vakkuri
Pages: 45–65 (21 total)
Chapter 4
Security Dynamics: Multilayered Security Governance in an Age of Complexity, Uncertainty, and Resilience
Tapio Juntunen & Sirpa Virta
Pages: 67–85 (19 total)
Chapter 5
Supporting Longer Working Careers in Organisations: Challenges and Complexities
Hanna Salminen
Pages: 87–101 (15 total)
Chapter 6
International Taxation and the Complex Case of Digitalisation
Martti Nieminen
Pages: 103–118 (16 total)
---
Part II Relational Leadership
Introduction to Part II
Anni Kangas & Julia Bethwaite
Pages: 119–121 (3 total)
Chapter 7
A Stakeholder Approach to Value Creation and Leadership
Johanna Kujala, Hanna Lehtimäki & R. Edward Freeman
Pages: 123–143 (21 total)
Chapter 8
Leading Change: A Customer Value Framework
Mika Yrjölä, Hannu Kuusela, Elina Närvänen, Timo Rintamäki & Hannu Saarijärvi
Pages: 145–163 (19 total)
Chapter 9
Conflicts in Leading and Managing Change: Towards a Reflexive Practice
Paula Rossi
Pages: 165–181 (17 total)
Chapter 10
Evaluation as a Tool for Leading Change
Pasi-Heikki Rannisto & Anna Saloranta
Pages: 183–200 (18 total)
Chapter 11
Leadership That Drives Social Change With Performance Measures
Tomi Rajala
Pages: 201–222 (22 total)
Chapter 12
Presidents, Institutions, and the Quest for Coherent Leadership
Tapio Raunio
Pages: 223–243 (21 total)
Chapter 13
Company Directors' Key Duties and Business Judgment Rule
Janne Ruohonen
Pages: 245–258 (14 total)
---
Part III Dynamic Change
Introduction to Part III
Anni Kangas & Julia Bethwaite
Pages: 259–261 (3 total)
Chapter 14
Consumer-Citizens as Leaders of Change: The Case of Food Waste
Elina Närvänen, Malla Mattila & Nina Mesiranta
Pages: 263–280 (18 total)
Chapter 15
Can Abstract Ideas Generate Change? The Case of the Circular Economy
Erkki-Jussi Nylén
Pages: 281–299 (19 total)
Chapter 16
Leadership for a Pluralistic Order? Assessing BRICS and Development Finance
Marko Juutinen
Pages: 301–320 (20 total)
Chapter 17
Megatrends in the Insurance and Financial Sector
Raimo Voutilainen & Lasse Koskinen
Pages: 321–339 (19 total)
---
Afterword
Chapter 18
Leadership for Change: How Did We Get There and Where Do We Go From Here?
Arja Ropo
Pages: 343–356 (14 total)
Contributors
Pages: 357–365 (9 total)