The Leadership for Change (LFC) Lectures bring together skillful leaders with experience in dealing with change. Today's societal challenges are complex and change processes require joint efforts of different sectors of society, which the wide variety of LFC lecturers reflects. The lectures are offered by the Master's Degree Programme in Leadership for Change enabling students to develop the kind of knowledge and expertise that is needed to explain and understand complex phenomena, become a visionary leader, and to change the world. Through the LFC Lectures we hope to allow the wider Tampere community also to have access to the advice and best practices of visionary leadership minds and organizations and so the lectures are open to the public. You can listen to previous LFC Lectures here.
Past LFC Lectures
Friday, 13 October 2017, 11–13
Main building D10b

Esko Aho,
Executive Chairman of the Board, East Office of Finnish Industries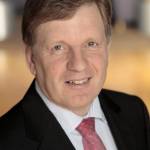 Esko Aho has held leadership positions in various change processes. In 1991 he became the country's Prime Minister at the age of 36. Under Mr. Aho's leadership, Finland joined the European Union in 1995. After leaving politics, Mr. Aho served as Head of Corporate Relations and Responsibility and as an executive board member at Nokia. Now Mr. Aho is the chair or a member of the board of several interesting companies and organizations. He has various international engagements and is active in academia.
Wednesday, 15 November 2017, 16-18
Väinö Linna auditorium, Linna Building, Kalevantie 5
Dr Anna-Kaisa Ikonen, Professor of Practice, Faculty of Management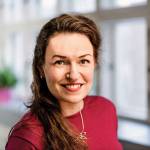 At the LFC Lecture, Dr Anna-Kaisa Ikonen will share her views on leading complex challenges from the perspective of city leadership. Dr Ikonen was the Mayor of Tampere in 2013–2017, and continues to act as the Chair of the City Council. She has held various positions of trust in public office and business at the regional and national levels.
Dr Ikonen also has a solid academic background. She received a PhD in Social Sciences from the University of Tampere in 2009 and was appointed as Professor of Practice in the UTA Faculty of Management in August 2017. Dr Ikonen has been awarded Young Leader of the Year by Junior Chamber International Finland and Honorary Doctorate in Technology by Tampere University of Technology.
Comments by Prof Markku Sotarauta, University of Tampere
Thursday, 23 November 2017, 16-18
Pinni A, Paavo Koli hall

Lauri Veijalainen, Group CEO, Stockmann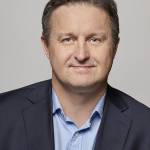 Lauri Veijalainen is the Group CEO at Stockmann. In the recent years, the Stockmann Group has faced challenges due to changes in the operating environment and customer behavior. At his LFC lecture, Mr Veijalainen will share his views on leading such complex change processes.
Mr Veijalainen also has a strong expertise in the Russian market and operational environment. In addition to Stockmann, he has held key positions in the Russian operations of Skanska and IKEA Group. The main focus of the lecture are thus the complexities related to doing business in Russia.
Comments by Veli-Pekka Tynkkynen, University of Helsinki
Wednesday, 13 December 2017, 14-16
Pinni B1097

Tuuli Kaskinen, Executive Director, Demos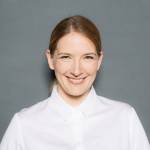 Tuuli Kaskinen is Executive Director of Demos, a Nordic non-profit research organization and an independent think tank, which employs co-creation and foresight for the success of societies, companies and communities in the long term.
At her LFC Lecture, Kaskinen will explain the role of systemic modelling and shared value thinking in leading complex change processes. Kaskinen has also worked with complex change processes at the Finnish Association for Nature Conservation (FANC) and as a volunteer with the urban environmental group Dodo. She has gained perspectives to leadership also as an advisor and a member of board of several companies and public sector organizations.
Wednesday, 31 January, 16-18
Pinni B1096
Ruby van der Wekken, Global Justice Movement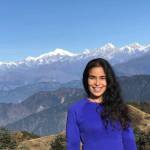 Ruby van der Wekken is a member of the global justice movement. She works at the Siemenpuu Foundation, which supports partners in the Global South around issues of ecological democracy. Within Finland, she has also been active in various projects and initiatives related to solidarity economy and the commons, such as Oma Maa Food Cooperative, Stadin Aikapankki Time Bank and Commons.fi.
At her LFC Lecture, van der Wekken will discuss change from the perspective of commons thinking and solidarity economy, especially in the context of cities.
Friday, 16 March 2018, 14–16
PinniB1097
Sirpa Pietikäinen, Member of the European Parliament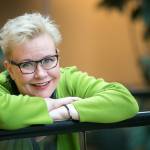 Sirpa Pietikäinen has been a member of the European Parliament representing the European People's Party (EPP) since 2008. She was Finland's Minister of Environment in 1991–1995 and a Member of the Finnish Parliament in 1983–2003. At her LFC Lecture, Sirpa Pietikäinen will talk about sustainability, her work for environmental issues in international arenas and what leadership for change means in this context.
Comments by Matias Laine, University of Tampere
Friday, 25 January 2019, 14-16
Pinni B1097 auditorium, Pinni B Building
Eila Kreivi, Director and Head of the Capital Markets Department at the European Investment Bank (EIB)

Ms Eila Kreivi is Director and Head of the Capital Markets Department. Previously, Ms Eila Kreivi worked as Head of Funding for the Americas, Asia & Pacific for 7 years at the EIB. Prior to joining the financing arm of the European Union in 1995, Ms. Kreivi worked at the Union Bank of Finland and Société Générale, in several domains including
commercial banking, derivative products, treasury and capital markets. Ms Kreivi Chaired the Executive Committee of the Green Bond Principles between 2015-2018 and represented the EIB as observer at the EU High-level Expert Group on Sustainable Finance in 2017-2018, established by the European Commission. Currently, Ms Kreivi is an alternate member of the Board of Directors of the European Investment Fund (EIF). She also represents the EIB as a member of the Technical Expert Group on Sustainable Finance created by the European Commission in 2018.
Thursday, 7 February 2019, 16–18
Väinö Linna auditorium, Linna Building
Anna-Kaisa Itkonen, European Commission Spokesperson for Climate Action and Energy

Anna-Kaisa Itkonen is the European Commission Spokesperson for Climate Action and Energy since November 2014. Prior to her current job she was the Head of Communications at the Finnish Prime Minister's Office. She was member of cabinet of Vice-President for Economic and Monetary Affairs, Olli Rehn 2010-2013 and a Press Officer in High Representative/Commission Vice-President Catherine Ashton's team in 2010. She started working with EU-communications in 2002 in the Commission Representation in Helsinki and then as Press Officer at the Parliament of Finland. She holds an MA from University of Edinburgh and an LL.M. from University of Helsinki. She also studied international law at the University of Zurich.
Tuesday, 12 march 2019, 16–18
Pinni B1096 auditorium, Pinni B Building
Kirsi Henriksson, Director of Crisis Management Centre (CMC) Finland

Kirsi Henriksson is Director of Crisis Management Centre (CMC) Finland. She has been Head of the European Union EUCAP Sahel Niger civilian crisis management mission (2016-2018). Preceeding that, Ms Henriksson worked in Mali and Libya. Before her international posts, she worked as Research and Development Director of CMC Finland since 2008. Ms Henriksson has a broad experience of international crisis management and leading successful projects. As Director of CMC Finland, Ms Henriksson manages the center and is responsible for developing it, taking care of its operating conditions and reaching the objectives. The role implies also participation in planning, implementation and development of Finland's, EU's and international organisations' civil crisis management issues.
The Crisis Management Centre Finland (CMC Finland), located in Kuopio, is a governmental institution and a center of expertise in civilian crisis management and civil protection. The main tasks of CMC Finland are to train and recruit experts for international civilian crisis management and civil protection missions as well as to conduct research in the field. CMC Finland acts as a national head office for all seconded Finnish civilian crisis management and civil protection professionals.
Friday, 12 April 2019, 13–15
Pinni B1097 auditorium, PINNI B Building
Timo Ritakallio, President and Group Executive Chairman at OP Financial Group

Timo Ritakallio has worked as President and Group Executive Chairman at OP Financial Group from 1st March 2018. Before that he worked at Ilmarinen Mutual Pension Insurance Company as President and Chief Executive Officer since 2015 and as Deputy Chief Executive Officer and Chief Investment Officer between 2008-2015. Previously Timo Ritakallio has worked for 20 years in various top management positions in the banking industry. His LFC Lecture is titled 'Strategic Leadership – the case of OP Group'.
Timo Ritakallio has taken Master's degree in law (LL.M.) in the University of Turku in 1985, Master of Business Administration (MBA) in Helsinki University of Technology, Helsinki in 2001 and AMP (Advanced Management Program) in Harvard Business School, Boston, USA in 2006. In 2016 he left Aalto University with a degree of Doctor of Science (Technology).
Friday, 7 February 2020, 14–16
Paavo Koli hall, Pinni A building, Tampere University Central campus

Sonja Finér, Executive Director of Finnwatch

Sonja Finér is the Executive Director of Finnwatch, where she overseas administrative and communication's work and is responsible for labour rights research and advocacy. Before her position in Finnwatch, Finér has worked for Amnesty International Finland and for Fairtrade Finland. She has also acted as researcher/consultant in Kepa ry, which until 2018 was a Finnish development cooperation organisation and that today works under the name of Fingo. Finér has studied Environmental Planning, Sustainable Development, Biology and Literature.
Her experiences and background in NGOs and sustainable development make her a strong player in today's global issues, inequality and (climate) change. Her lecture took the audience through issues such as energy transformation in developing countries and socially just climate tax policies, as well as citizen-activism in leading of change.
Friday, 20 March 2020, 14–16
Online
Raisa Foster, Multidisciplinary artist and scholar
Raisa Foster, a well-known multidisciplinary artist and scholar in Finland. In her artistic research, she embedded the topic of otherness, including gender identity, (dis)ability, and interspecies empathy. In 2015–2017, Foster was leading the Art-Eco research project on empathetic-ecological humanity, which was funded by Kone Foundation. Moreover, her performances and media works have been exhibited in Finland, Iceland, Australia, Italy, Mexico, Hungary, Austria, Denmark, the Netherlands, and the USA. Lastly, Foster's film Sounds of Grey (2016) was an official selection of the Loikka on Tour program in 2018—2019, and her video work Lupina (2016) is in the collection of Tampere Art Museum.
Link to Raisa Foster's work: https://www.raisafoster.com/
Friday, 24 April 2019, 14 – 16

Saara Kankaanrinta, Environmental influencer with many tools
Saara Kankaanrinta is Chair and Co-Founder of Baltic Sea Action Group, Carbon Action platform and Co-Founder of Soilfood Ltd and Q Power Ltd. She is a board member of Sulapac Ltd. Kankaanrinta also owns the oldest manor of Finland, Qvidja Research Farm, together with her husband. She is a member of several global eco-networks.
Here are the links to some of her projects: Baltic Sea Action Group, Carbon Action platform, Co-Founder of Soilfood Ltd, Q Power Ltd, Sulapac Ltd, Qvidja Research Farm.
Friday, 22 January 2021, 14–16
Jyrki Katainen, President, Sitra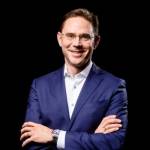 Jyrki Katainen's career has been focused on analysing change in society, searching for solutions and making decisions. Before his appointment as President of Sitra, Katainen was European Commission Vice-President for Jobs, Growth, Investment and Competitiveness. Prior to that, he has held the positions of Prime Minister of Finland and Finance Minister. Katainen has a special interest in transforming the market economy so that it complies with the principles of circular economy and sustainability.
Thursday, 18 February 2021, 14–16
Anne Larilahti, Head of Sustainability, Finnair
Anne L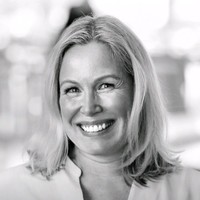 arilahti in her role as Head of Sustainability in Finnair contributes to the company's goal of halving their net emissions by the end of 2025 from the 2019 level and being carbon neutral at the latest by 2045. She has a strong experience of working with business sustainability. Previously, she has worked as Head of Sustainability at Nokia Siemens Networks and as Vice President setting Telia's sustainability strategy and agenda.
Friday, 26 March 2021, 12–14
Venla Roth, Anti-Trafficking Coordinator, Ministry of Justice
Venla Roth
has been working as Senior Officer at Office of the Ombudsman for Minorities and National Rapporteur on Trafficking in Human Beings since 2009. Trafficking in human beings has become a major international concern in the last two decades. It has been subjected to intense political debate and ambitious legal regulation on international, regional and national levels.
Monday, 26 April 2021, 16–18
Mai Kivelä, Left Alliance, former Executive Director of Animalia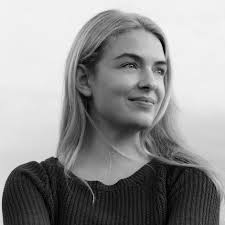 Mai Kivelä is Member of Parliament (Left Alliance). Previously, she worked as Executive Director of Animalia, a prominent Finnish non-governmental organization advocating animal rights' since 1961. Kivelä has graduated as a Master in Environment and Development from King's College, London. Currently she is a member in the Environment Committee and a deputy member in Agriculture and Forestry Committee and Baltic Sea Parliamentary Conference.
Thursday 17 February at 16–18
Lea Rankinen, Director in Sustainability and Public Affairs, Paulig Group
The topic of Lea Rankinen's LFC Lecture is sustainability leadership and successful business integration. In her lecture, Lea Rankinen focuses on sharing valuable practical learnings that she has gained over her 20-year career in sustainability within the food, retail, and service sectors, as well as introducing practical tools that support her while managing sustainable business strategies and overseeing their successful execution. She is Co-Chair of amfori Board, the leading global business association for open and sustainable trade, Member of the Board at FIBS corporate responsibility network as well as at Finnish Refugee Council.
Thursday, 10 March 2022, 14–16
Ismo Ulvila, Head of Communication, European Commission Representation in Finland

In his LFC Lecture, Ismo Ulvila discusses UNFCCC process, climate finance and the EU response. He also elaborates about Global UN climate finance and recent geopolitical implications for the EU, including the Commission's measures on how to decrease energy dependency from Russia. Ismo Ulvila has a rich experience in dealing with climate policies and negotiations, having served as a long-term DG Clima official and Climate and energy expert. He has worked as the Commission's climate desk for Latin America and the Caribbean covering climate policies development and implementation, trade negotiations and bilateral/regional dialogue. Ismo Ulvila is also a former Co-chair of the UNFCCC Standing Committee on Finance and manager in international UN climate negotiations.
Thursday, 31 March 2022, 14–16
Pinni B1096
Marja-Riitta Ketola, Executive Director, UNICEF Finland
Marja-Riitta Ketola has been the Executive Director of the Finnish National Committee at UNICEF since the beginning of 2011. The title of her presentation is 'Challenges Facing Children's Rights Following the COVID-19 Pandemic', which, considering the war in Ukraine and numerous children affected by the conflict, is highly relevant. Marja-Riitta Ketola has worked before as Development Director at the Finn Church Aid, and she was the first Chief Executive Officer of Plan International in Finland. She has also several years' experience in the corporate sector in marketing development and management positions in Finland, Germany and the Netherlands.
Friday, 13 May 2022, 12–14
On Zoom
Niklas Kaskeala, Chief Impact Officer, Compensate

In his talk, Niklas Kaskeala will discuss the role of leadership – and lack of it – in the climate crisis. He will also tell about the initiative of Compensate, which aims to offset carbon emissions by compensating for unavoidable emissions and directing funds to high-impact carbon projects. By introducing a voluntary carbon tax, Compensate is building a carbon marketplace and bringing climate action as part of people's everyday lives.
Previously, Niklas Kaskeala has worked as Funding Coordinator for the Crisis Management Initiative and Executive Director of the Finnish Foundation for Media and Development. He is also a Founding Board Member of a non-profit organization Protect Our Winters Finland.