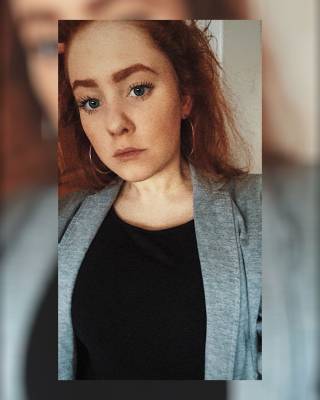 What kind of experience it was for you to take part in the game designing process Elizabeta?
Taking part in the making of environmental educational games was a wonderful and interesting experience! I really loved how everything worked out. Our team was international with half of team members being Estonian and half Latvian. We were using English for communication and that was nice.
When we started to work on the games, our communication got better! Before that we were a bit shy and quiet but when we started to work in the small groups we became really communicative and we started to talk a lot. That was so interesting!
Making the game was also so creative! I really loved it how everyone was accepting the different ideas from each other. In the ideation process we were thinking a lot and describing the ideas – the ideas just came out of our brain and our minds. The participants were in a really good contact to each other.
How about the other groups?
Well, in a way we were all a one big team working in the same premises. I really liked to watch the other teams working. The small groups created a very nice and creative atmosphere in the room that inspired the others too. Everyone had fun, people were talking and participating. I am really happy about all this. You can probably hear in my voice too, that I am super excited about these workshops! I didn´t want to go home, I wanted more more more! So please make more project´s like this.
I can really hear the excitement and enthusiasm!
I want to say a big thank you to all the leaders of the intensive who were making this all to happen for us all. I feel really thankful to you guys! So please make also new projects!
Maybe in the future you will join us for writing new projects? It looks like you have a lot of ideas!
Yes, my head is now full of ideas!
Becoming an influencer is actually a big objective of this Mamyfu project, and creating new projects together is a really great way to have an impact on the society.
Eeva-Mari Miettinen
Elizabeta Heinsone