Before talking about your arrival in Tampere, let's get one thing straight: your journey does not start in Tampere, it starts right where you come from. When Batman goes on a mission, he has to make sure his utility belt is fully equipped, or when Indiana Jones goes on an expedition in the wild jungle, a well packed backpack is surely what will save his life in perilous situations; indeed, planning your journey ahead is what will make your stay more enjoyable, and your life way easier! So before making a list of things to do when you arrive in Tampere, let's begin by going through what you'll need to do and think about before leaving your home country.
First of all, let's start with the preparation of probably the most important element of your stay: accommodation. You'll need a place to live during your stay in Tampere, whether it is only for a few months, in case you're an exchange student, or whether it is for a longer stay, in case you're a degree student. And lucky you, because there are many opportunities for student housings in Tampere. The two main student housing agencies in which you can submit an application for an apartment are TOAS and POAS. The application can be done directly on their website, and an offer for an apartment will be sent to you based on your financial situation as well as your preferences. If you apply for a shared apartment, an offer usually comes within days, or in busy times, within 2-3 weeks. On the other hand, if you apply for a private apartment or studio, it will take several months due to the high number of demands, so make sure to apply for those well in advance! I'd advise you to get in touch with the agency to have an idea of the situation when you apply for an apartment. Be aware that shared apartment are always furnished (for non-Finnish nationals only), but private apartments and studios are not. Once the offer has been sent to you and you've signed the agreement, you'll be able to pick up your keys at the agency's main office on the day specified in the agreement. However, it can happen that you arrive in Tampere outside their office hours, namely during the weekend, or in the night time, so that leads me to my second tip: get in touch with your tutors!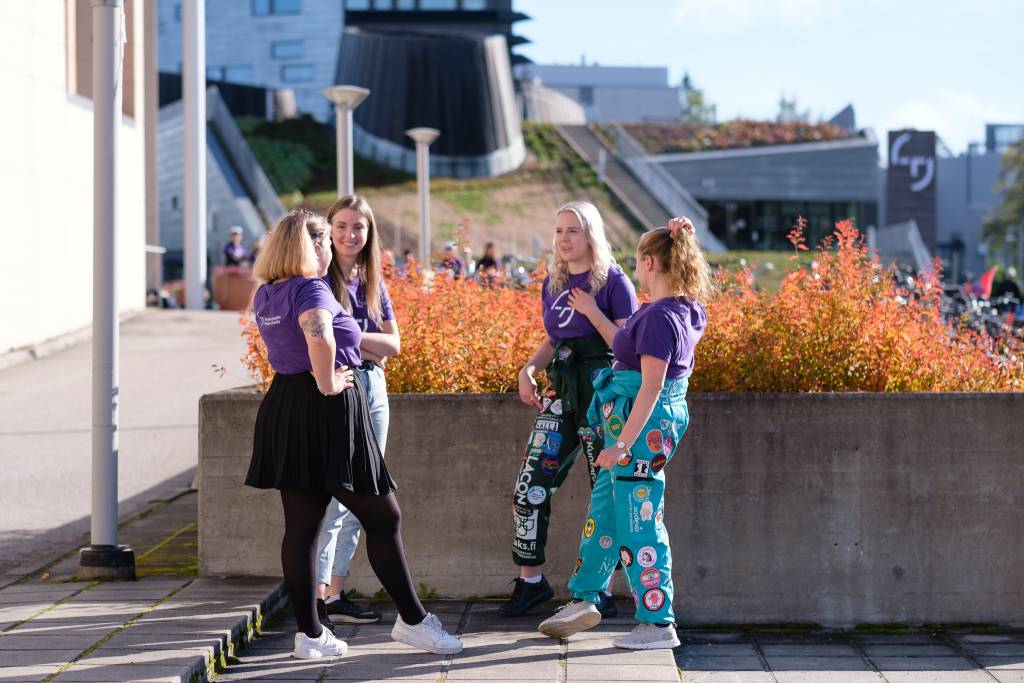 Few months prior to the start of your studies, tutors should get in contact with you ; their role is to help you out, make your transition and integration easier, help you around the campus… basically be there for yo ! So don't hesitate to reach out, ask them to pick up your keys on your behalf, and ask anything that comes through your mind. They will be here to make sure you get all your answers before coming to Tampere.
Once all administrative matters have been settled, you'll need to focus on the precious luggage you'll be packing and bringing to Tampere. You'll obviously need basic clothes and your essential belongings, but bear in mind: during winter, temperature in Finland can reach up to -20°C (even lower sometimes), so don't forget to pack warm clothes! Another important element you'll need to think about will be to pack an ethernet cable. Internet is free in all TOAS and POAS apartments, but you'll need an ethernet cable to make use of it. Be careful, most people confuse free Internet with free Wi-Fi. If you want Wi-Fi, you'll need to get yourself a router and connect it with the ethernet cable, so either bring a router with you, or you can buy one yourself in an electronics store in Tampere. Now, about households items such as kitchen utensils and bedroom items: making place for all of that considering that you have limited luggage, it's clearly mission impossible so you'll need to make some compromise! And luckily, Tampere University offers starter kits for basic bedroom and kitchen items that you can rent for a small fee (all information regarding the content of the kits are found in the ESN-INTO website). Be aware that the number of starter kits are limited in comparison to the high number of students, so sessions are organized to pick up the kits. The dates and times will be sent to you by your tutors in the appropriate time but in case you are not there for those sessions, like for the keys pick-up, don't hesitate to ask your tutors to pick up the starter kits for you!
Now, Batman's utility belt and Indiana Jones's backpacks are nearly fully packed; there is only one thing missing. As you may have noticed, there are basically two ways to come to Tampere: either by train or bus from Helsinki, or by flight directly. However, the flights coming directly to Tampere are very limited, so the first option will be the most probable scenario for you. The trip from Helsinki to Tampere is one that you shouldn't neglect, and the go-to transportation method is train, since there is a train station in Helsinki Airport. So the last missing item in your checklist is to book a train ticket on the application "VR Matkalla" or on their website directly. An important reason to take the ticket before arriving in Helsinki is the price difference: the earlier you take the ticket, the cheaper it is !
At this point you're nearly there! You just need to take the flight and Tampere awaits. So let's focus now on your arrival to Tampere and how you'll settle in the best way possible. This checklist will be much shorter than the one before leaving your home country, because most of the work is basically done before-hand!
Once you arrive in Tampere, the first thing you'll need to do is to buy yourself a SIM card in R-Kioski, which is the name of a chain of kiosks you'll find in every corner of Tampere. There are many prepaid packages you can buy that include calls, messaging and cellular data. That way, you'll not only be reachable locally, but you will be able to use Internet to go from place to place by using Google Maps or any other navigation application. Once that is done, if you're in a shared apartment, get to know your flatmates and socialize! You'll be spending a lot of time with them so it's better to build a strong base for your stay in Tampere. Don't forget to share your phone numbers (now that you have one!) not only for emergencies but to keep in touch during the day. Next step: take care of your stomach by going to the nearest store to fill up your fridge and buy all household essentials such as toilet paper, detergents, and many other items of necessity. If you are an engineering student, you'll most probably live in Hervanta where you'll have access to the shopping centre Duo, where you'll find everything you need. If you live in the city centre, you'll find your happiness in the shopping centre Ratina, or any other stores of your choice. Lastly, take a walk around your apartment. Yes, simply take a walk. Scout the place, get to know where you'll be staying for the next months or years, discover!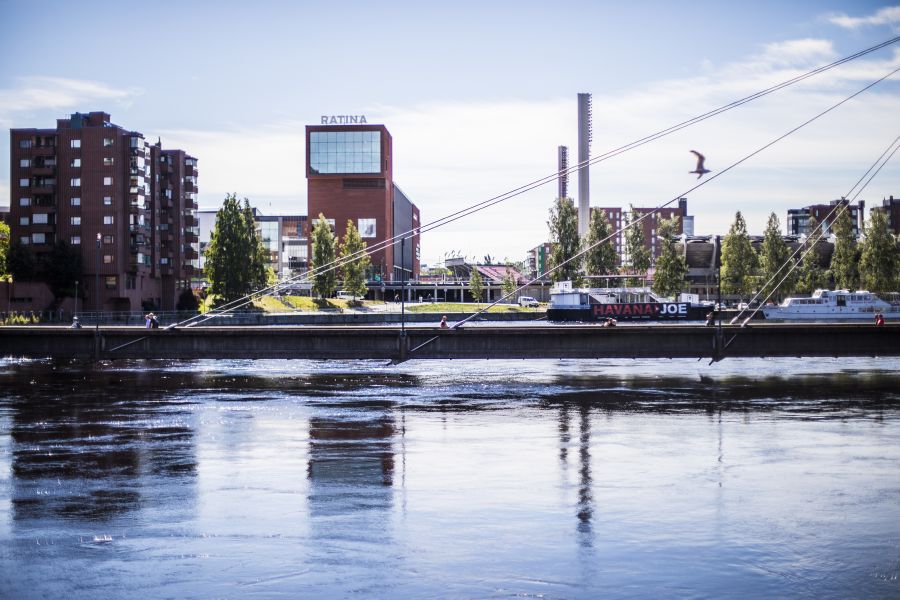 All these things are useful in the short-term, so in your first 2-3 days in Tampere, but do I have any tips for the long-term, to make the stay even more enjoyable? I surely do. And it starts with buying yourself a travel card in the Nysse Office, which is the public transportation office, localized in Keskustori. You'll get around Tampere with public transportation, and buying yourself a ticket each time with your credit card or cash can be expensive in the long run. By buying a travel card, or a monthly subscription in case you are a frequent user, the tickets are cheaper and makes you save lots of money. So don't forget to do that. Another thing is to book an appointment with the Digital and Population and Data Services Agency (DVV) in order to register yourself as a resident. It is very important for all administrative matters, such as opening a bank account, buying a post-paid mobile subscription, and so on. And lastly, I might not have stressed on that enough, but get in touch with your tutors for any problems or doubts you may have, they are here for you!
This blog post was here to help you out and give you tips on arriving and settling in Tampere. Hopefully, this gave answers to some or many questions you had. In any case, it is normal to worry when you're having such a huge transition in your life, but rest assured, this will be an unforgettable experience and all those worries will fade away as soon as you come here. At least, it is the most enriching experience in my life for me so far.
Thanks for making it to the end of the post and I really hope it was helpful!