Why secondhand stores?
Secondhand stores offer various clothing, shoes, and accessories at affordable prices. You can find unique pieces that you may not be able to find in traditional retail stores. Likewise, you can get some high-end brands at a fraction of their original cost. The best part? You can even find items in excellent condition or new ones with tags still attached. 
Additionally, shopping at secondhand stores is also environmentally friendly. By purchasing used clothing instead of new, you are reducing your carbon footprint and helping to reduce the amount of textile waste in landfills. 
Aside from clothing, secondhand stores also offer books, furniture, electronics, and other household items you may need as a student. So not only can you save money on clothes, but you can also find some tremendous deals on essential things that you need for your living space. 
In this blog post, I will introduce you to some of my favorite secondhand stores in Tampere that are perfect for students on a budget. I hope you won't make the same mistake I made when I moved here from Germany. I brought too many clothes with me and worried about buying new household items! 
Which secondhand stores?
Tampere's thrifting scene is huge! You can buy most of your clothes secondhand, making it a fun and unique experience. Various thrift stores and flea markets are working towards a more sustainable future with less waste and more recycling. The following is a list of my favorite stores and flea markets; of course, there are more I encourage you to explore! 
Fida Secondhand is a chain of secondhand stores in Finland that supports different development cooperation projects. They have several locations in Tampere; you can find everything from clothing and accessories to furniture and home decor. The prices are affordable, and the selection is excellent. 
2. UFF Tampere  
UFF is another chain of secondhand stores specializing in clothing and accessories and having a wide selection of items for men and women. They are supporting development cooperation and work for environmental protection. The prices are reasonable, and the quality of the items is good. On the main street, you can also find a vintage UFF with, as the name already says, many vintage items. The vintage UFF is a bit pricier but has some great sales toward the end of each month! 
Bueno is a fleamarket close to the City centre campus. It focuses on clothes and accessories for adults. I love this store as it is exceptionally curated. You can find many current fashion trends and brands, such as Peak performance, Superdry, etc. I also recommend it for gala dresses! 
4. Radiokirppis 
Radiokirppis is another great fleamarket. Next to clothes, it offers a variety of furniture, dishes, clothes, and other items. They also have a café at the entrance that offers small snacks and coffee when you need a break from finding many great things. 
Online secondhand stores
Next to physical stores, I also recommend checking out some online ones. I recommend tori.fi for any secondhand household items, furniture, and electronics. It is a Finnish online marketplace that allows you to buy and sell items within Finland. I managed to buy all my furniture from there (I started with zero furniture). It can also be helpful if you want to sell bigger or more expensive items. Facebook marketplace, a more commonly known marketplace, is also worth checking out in Tampere. Both platforms are free for buyers and sellers.  
Free secondhand items
If you would rather not spend any money at all, I recommend visiting the University's recycling rooms. You can find them here:  
Tampere University, City Centre Campus: Main building, E-wing, room E105.

 

Tampere University of Applied Sciences (TAMK) Main Campus: B-building, 3

rd

floor, the side facing Teiskontie.

 
The international student association ESN FINT also has a recycling room in the student accommodation Lapinkaari. The address is Lapinkaari 1A on the ground floor. It is open around once a week during the semester. For more information, check out the ESN FINT website!  
Also, look out for flea markets organized by the University and student associations! 
These are my recommendations for you! Of course, there are many more stores and fleamarkets to explore, and I hope you also find a new favorite one.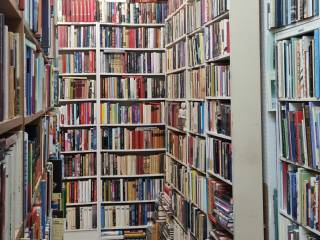 Happy thrifting!