Go outside!
If and when there is a cold and snowy winter, you can take full advantage of winter sports options in Tampere. How about cross-country skiing for example? Once there is enough snow, the recreational forests around the city turn into a paradise for skiers with many tracks exclusively meant for skiing purposes.
Skiing equipment can be rented for a low price at Tampere University's sports centre (SportUni) in Kauppi or from other places, such as Hiking Travel. If you're trying cross-country skiing for the first time and are a bit reluctant to go up and down the hills, skiing on the (flat) lake might be easier once it's frozen and the surface is covered in snow.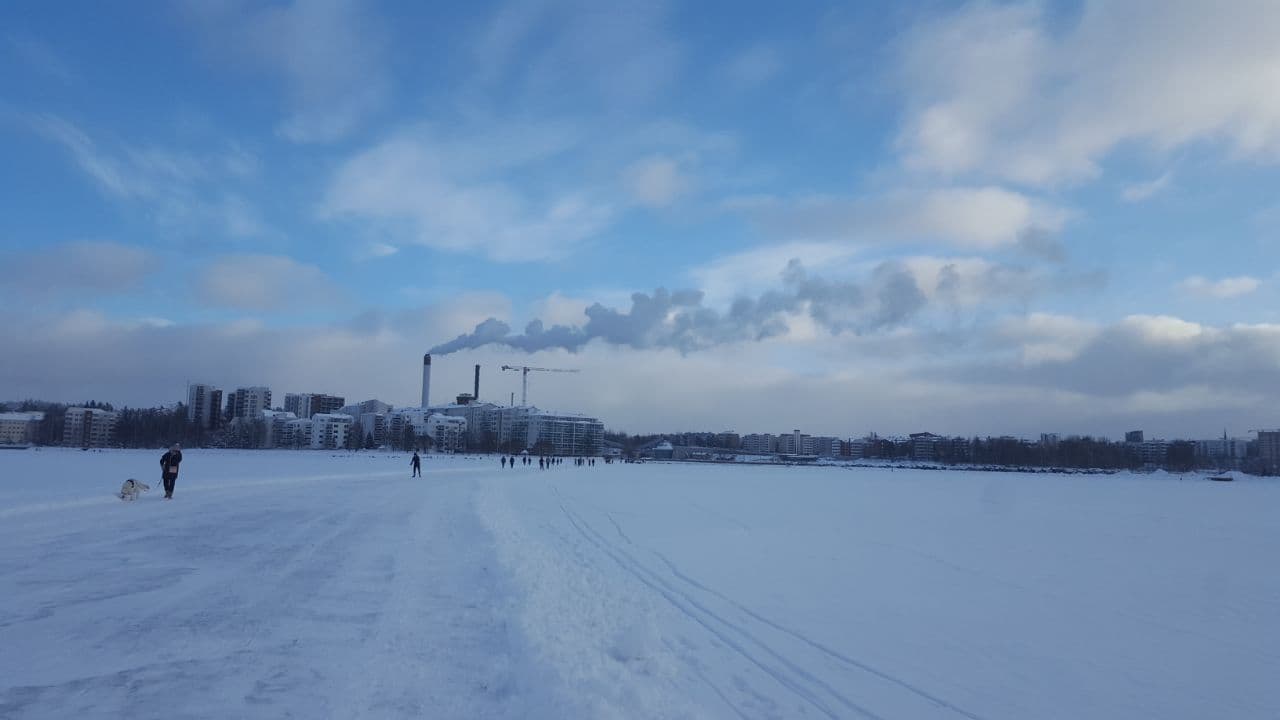 Then there is, of course, ice skating. Whether with friends or alone, skating is a lot of fun, even if you've just started learning. And as with skiing, there are many places to do it: there is a popular public and open-air ice rink located not even 5 walking minutes from the City centre campus in Sorsapuisto.
Also, there are smaller rinks maintained by the city in many neighbourhoods and you needn't walk too far to find one. Skates can be rented for free from ESN FINT if you're a member. Once you've gained the taste for it, you might consider getting your own skates, e.g. second hand from tori.fi or the Facebook marketplace.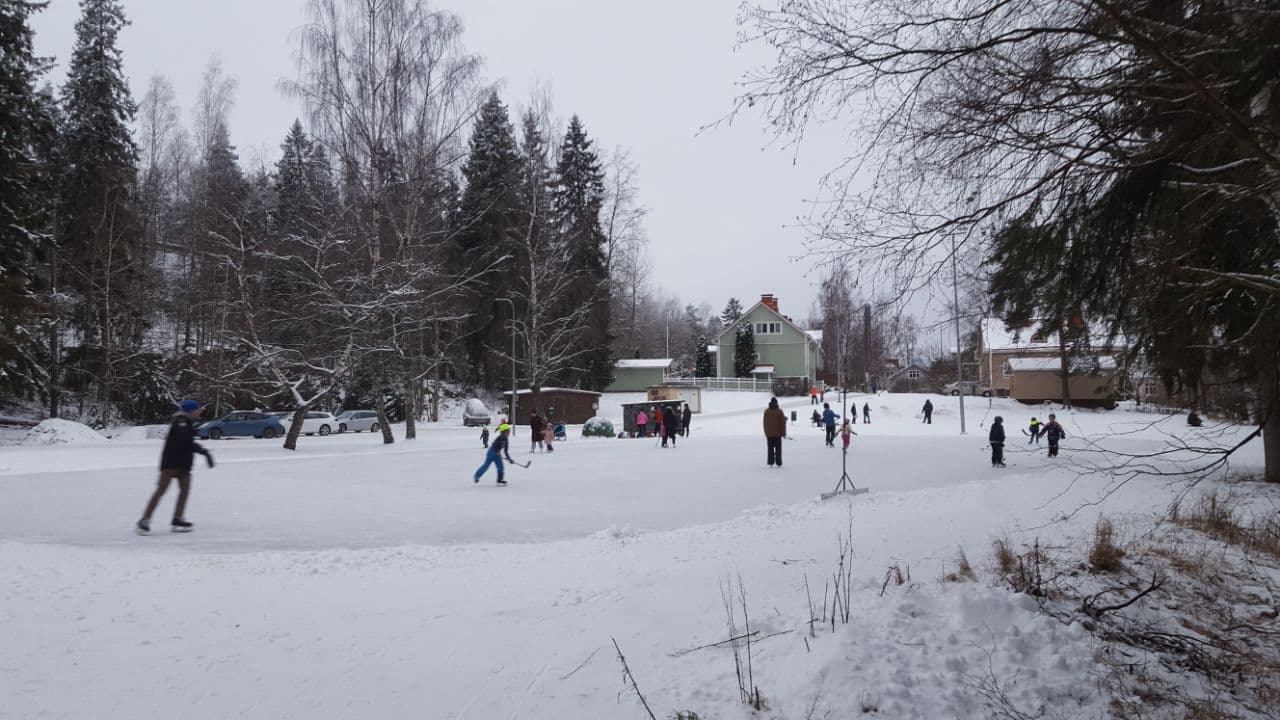 Another common winter activity here is ice swimming. Although some people do it just like that (hardcore!), I've only ever done it in combination with sauna. Going from extreme heat to extreme cold is said to boost your immune system and it definitely gets your blood circulation going.
Best done with a sauna hat or beanie (made it easier for me!), the avanto experience can best be had in one of Tampere's public lakeside saunas which typically maintain a hole in the ice for the very purpose of ice swimming.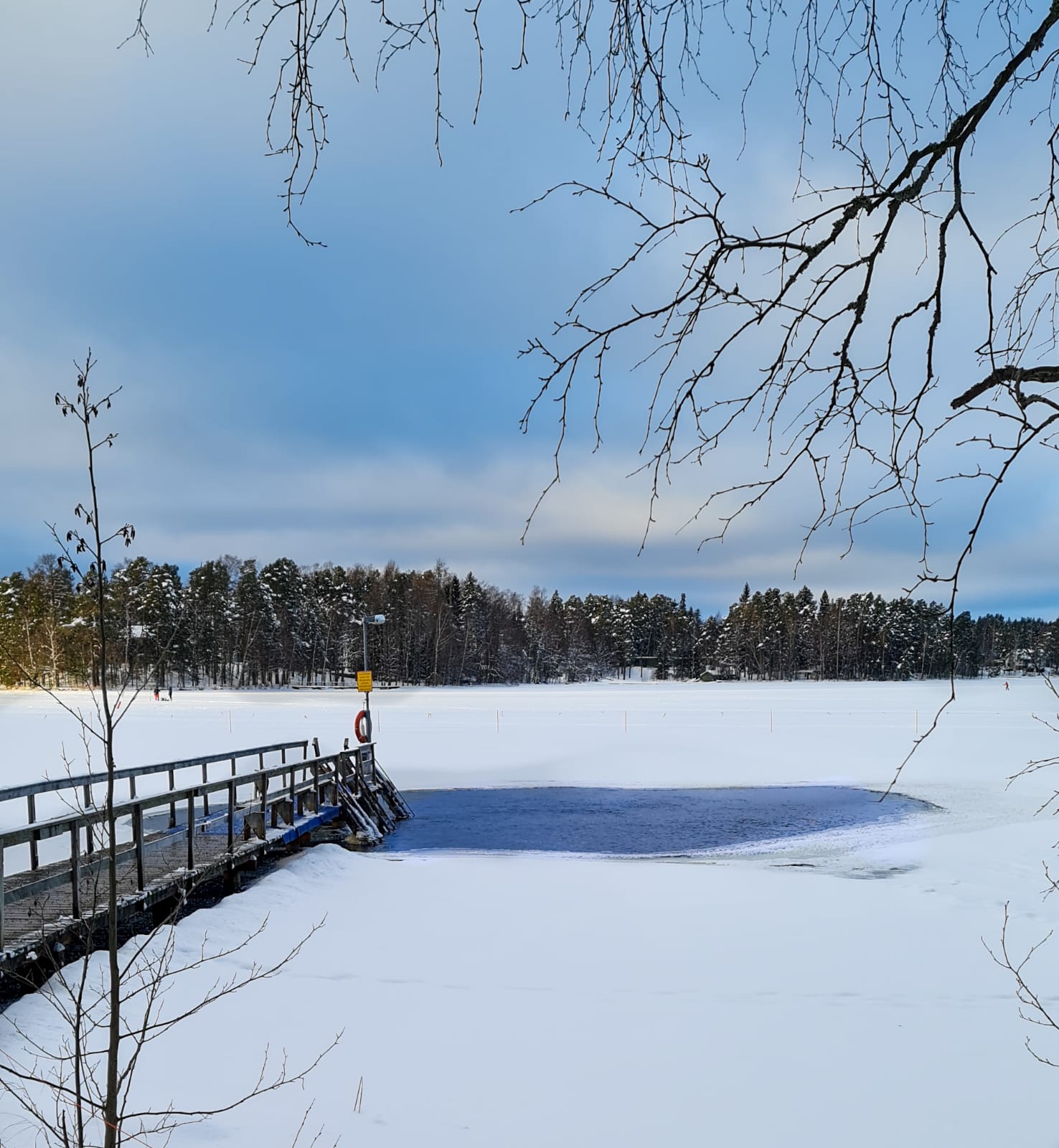 If all of this seems a bit too adventurous for you, you can also just go for a casual walk on the frozen lakes. On Lake Näsijärvi, there is usually a pop-up café in the middle of the lake which sells hot beverages. There are often a lot of other winter sports enthusiast to be observed, like tour skaters or even snowkiters. If the sky is not too cloudy, gorgeous views are guaranteed!
I can also recommend running during winter – but bear in mind that the ground surface might be slippery due to ice and snow and that appropriate clothing is a must. And watch out for the cross-country skiers in the woods!
Try SportUni services
Whereas the university's sports centre was open for most of the autumn term, it's only partly open this spring (for the latest information, visit SportUni's website). However, students were not left alone and SportUni provided online exercise options for its members. Although working out inside your own four walls is not quite the same, SportUni's livestreams of popular on-site classes let you experience the vibe of your favourite group exercise, whether that be muscles workout, aerobics or balance classes.
Even before the weekly livestreams started, there was a set of recorded workout sessions with a similar variety in exercises which members can do whenever and how often they want. This spring, the sports membership even included free access to Yogobe, a leading platform for Yoga in the Nordics.
– Tatjana