Student life in TAMK:
Before coming to Finland, I was a university student at Ho Chi Minh, Vietnam. Even though I have had some prior experiences with student life, it took me some time to fully adapt to the student life at TAMK. Here are 8 things I found quite "strange" yet interesting:
Self-study skills: TAMK focuses mainly on practical work, as oppose to the theory-based courses I took in Vietnam. For me, this meant I had to work harder to understand things before using them in practice.
Time management: I noticed that lessons here are scheduled between 8am and 5pm, and can even last till 7pm. Sometimes, my courses start at lunch time, around 11am or 12pm, or I have a series of courses from morning to afternoon. At first, this exhausted me but it taught me time management skills.
Unlimited access to external projects: I quite like that we can participate in projects outside of the classroom. These projects give us study credits and we are able to get support from our lecturers.
Grading and evaluation: The grading scale is 1 to 5. You can easily achieve grades 3 to 4, but grade 5 will require you to show real effort and potential (but it's not impossible :D). I appreciate the possibility to retake exams in TAMK. For example, for some courses we even have the chance to retake an exam and improve our final grade. Grading details are mentioned at the beginning of a course by the lecturer.
Free choice study: It is such a privilege to be able to customise my degree according to my career goals. can even select courses from other majors. Depending on your degree programme there will be around 12 credits of free choice studies You can complete even more credits if you want.
Course feedback: After finishing a course, we are asked to submit feedback for it. This helps improve or even change the future implementation of the course. Please don't forget to share your honest opinion on the courses!
Classroom interaction: In the class, interaction between lecturers and students is encouraged. At TAMK lecturers are very happy to answer questions and this has helped me understand things thoroughly. Additionally, group work is a regular practice during the courses, so teamwork skills are important. I recommend to team up with different classmates on each course. That can best prepare you for international working environments.
Credit transfer from equivalent courses in the past: I was surprised to find out that I could transfer credits for overlapping courses I did in the past, even if they were completed in a university abroad. For more information on the procedure, you can email the course's lecturer.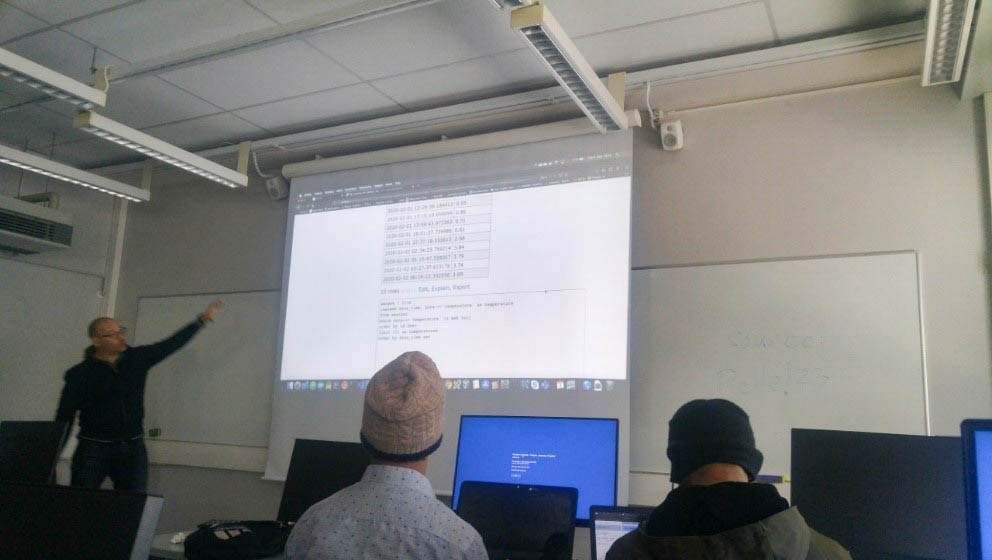 Mr Pekka explained the sql structure- Basic of Web development course Spring 2020
5 additional tips for a successful first year:
Read materials and learn the basic concepts before the new lessons as early as possible.
Actively raise questions and don't hesitate to ask your lecturers or classmates.
During the lessons, there may be a lunch break or a coffee break. Grab some snack to gain energy and relax. Time is treasure, so spend it effectively.
Participating in projects outside the class will help expand your horizons and CV. Equipment can be borrowed from TAMK and I recommend having a "gang" to develop it. 😊
In Software Engineering, the first-year schedule is light compared to the later stage of studies. If you can, sign up for some advanced courses or take part in some online courses to prepare for your practical training.
 Besides studying hard, remember to spend some time for yourself too. Welcome to our TAMK family!
I hope my experiences can help you navigate through your first year of studies in TAMK.
What tips would you give to first year students? Is there something else that surprised you when you first started studying at TAMK?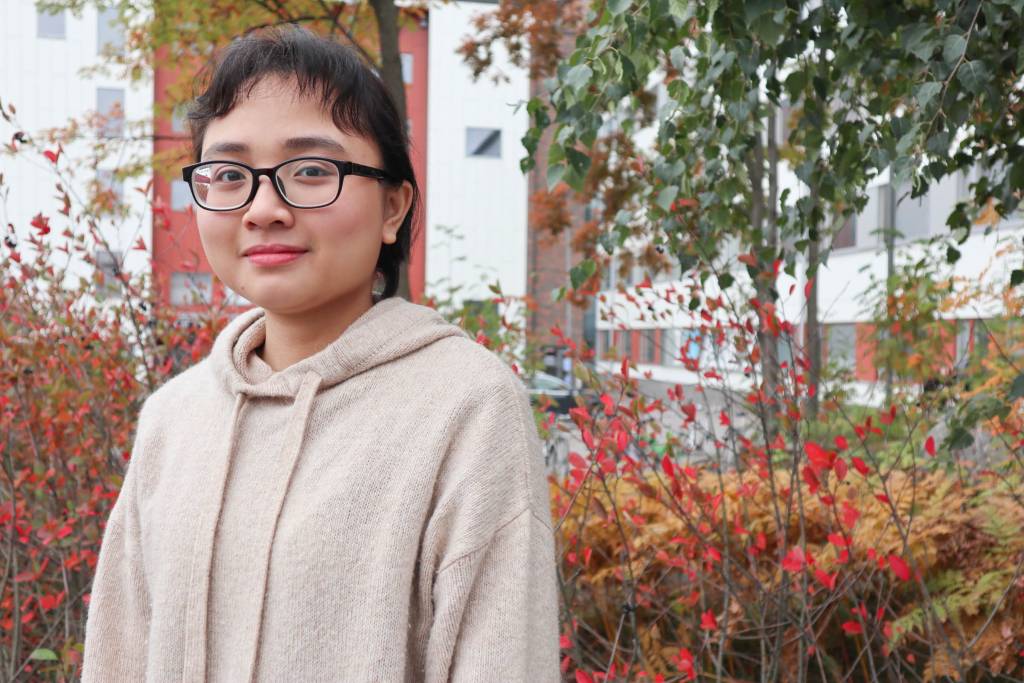 About the author: I am Yen Tran, a Vietnamese student living in Tampere. Currently. I am a on the second year of my studies in Software Engineering Bachelor's Degree at Tampere University of Applied Sciences (TAMK).