During my 3rd year at TAMK, I was overwhelmed with courses, competition, and job-seeking preparations. But overall, it was an awesome year with new experiences and opportunities. My final year involves only one course and the final thesis project.   
Currently, I'm a thesis worker for a company in Espoo which requires commuting there twice a week. I started a summer job there, which has continued until now. In the beginning, commuting was very tiring but now my body is used to it. I would love to share some tips for juniors if you're about to start working outside Tampere.  
Commuting to work
The day starts at 6am. It takes me around 20mins to reach the Rautatieasema (train station) by tram. My favorite trains usually run at 7:00 or 7:05am. The morning trains can be either crowded or rather solitary.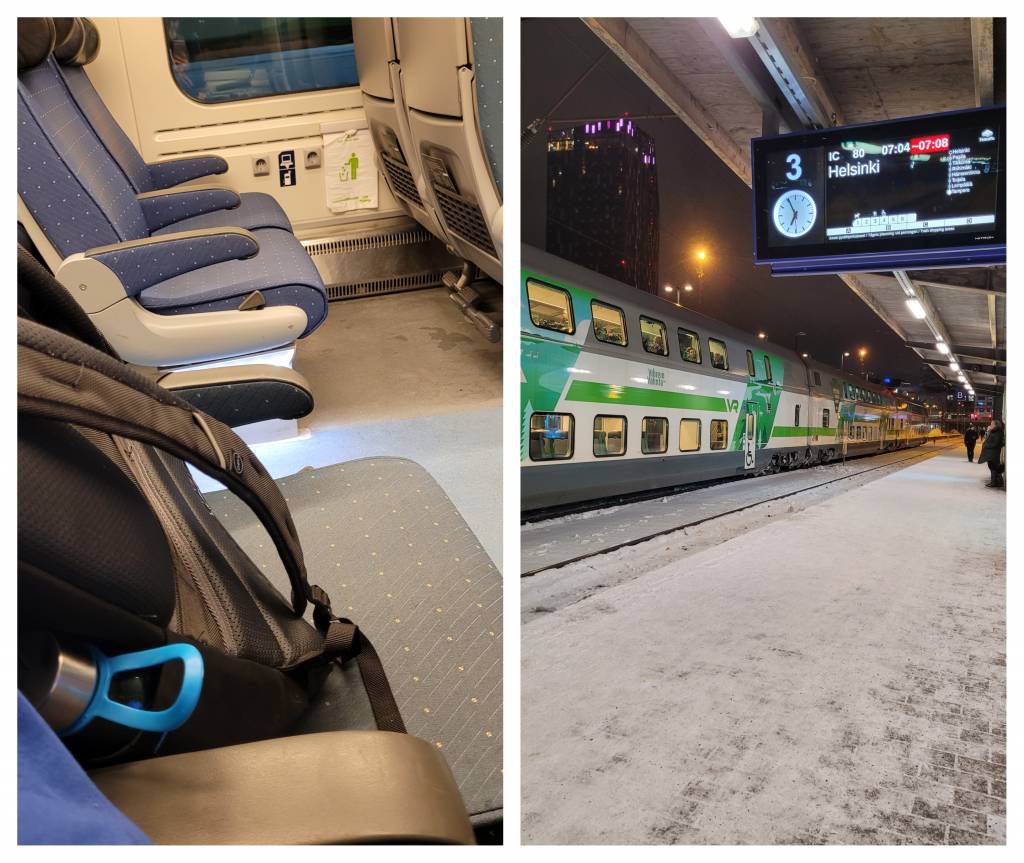 My tip here is to book the train from Tampere to the closest possible train station you can find near your workplace. Once arriving to Pasila train station, you can change to the local commuter train with the same ticket to reach your destination.  
By the way, I only do this for the route from Tampere to Helsinki, on the way back home, I buy a list of 10+ tickets with long train R which cost only under 6e/ticket. The VR Matkalla app has been my best companion for travelling in Finland.  
I'm a night owl so waking up so early in the morning is not my cup of tea. In the train, I only have 2 optional activities: either sleeping or working. Now it's wintertime so the morning commute is a bit difficult, because it is darker, colder and sometimes snowy too.  
Pasila is a busy train station. Everyone seems in a rush, and the number of tracks and trains confused me when I first used it. From Pasila, my journey continues with the local trains towards Espoo.  My company has a shuttle bus waiting near the Leppävaara station which I catch to the office where I usually arrive at 9:20am.  
I work at the office until 4:30pm. I must be back at Pasila before 17:15pm for the train R to Tampere. My return train lasts 2 hours and 25 mins since it a long distance commuter train. It is inconvenient to work on that train so I usually try to rest. 
When I get back to Tampere, I inhale some fresh air and my health is boosted back. I have already taken a quick take-away dinner at Pasila so I can instantly catch the tram back home. I think my pet fish is now missing me a lot.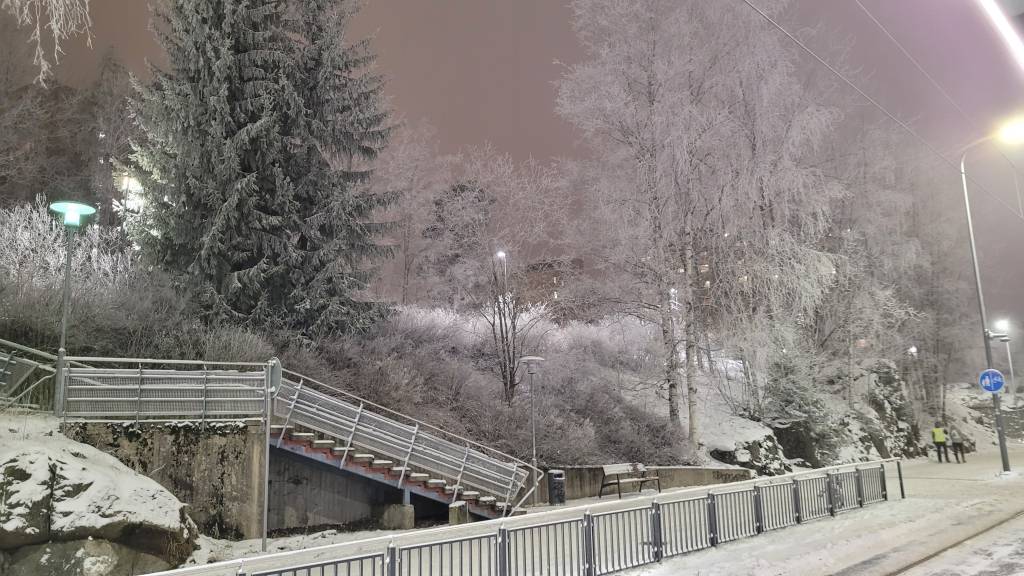 In my experience, commuting is weary but gives me so many memorable experiences. I have a chance to sightsee the landscape from the train window and explore new places in Espoo and Helsinki center. Many of my friends moved to the capital for work so I can stay the night and explore the city with them. Additionally, it gives me an insight into how life in another city is. The capital is a place for opportunities. In the future it is worth trying to live there when aspiring for change or seeking job opportunities. 
Living in Tampere or the capital area?
My current student apartment in Tampere is very good so I'm quite reluctant to relocate. Also, living in Helsinki or Espoo is quite expensive for my budget, and student housing in the capital area is only offered for the students of local higher education institutions. If my work continues longer, I will consider moving to Helsinki, maybe after graduation. 😊  
Thanks for spending time on this blog and I hope it can benefit you. This is my final year at TAMK and I want to accumulate as much as possible my "traces" on school. My journey at TAMK will eventually come to an end in the summer 2023, but all the memories I have gotten till now about TAMK will vividly in my head and soul.