Everyone is talking about the pandemic and how things dramatically changed. We were all forced to do things differently. I must admit feeling guilty to say that for me, personally, 2020 was one of my best years so far.
Instead of returning to my home country, Romania, to continue my studies remotely, I decided to carry on with my student life in Tampere, which soon integrated with my working life very beautifully. I am happy with my decision to stay!
Here is a short story on my working and student life at TAMK during the pandemic and three pieces of advice for working during these challenging times.
1. Stay open and be ready for sudden changes
If you read my previous blog post, you know that since March 2020 I have been working in the virtual events production inside TAMK community. Nothing was intended to be virtual when I signed up for event production projects. However, soon everything turned out to be online and my skills needed to shift and upgrade fast!
My secret recipe: Read articles concerning your field and research on how others are coping with the changes, especially in your field of expertise. Take notes and try to immediately implement your new learnings into your work the next day.
2. A time for kindness and togetherness
In spring 2020, virtual events were new to most people. That was the moment when our team who was working for iWeek 2020 decided to carry on, work harder and make our international audience happy and inspired.
In times where everyone is feeling confused or lost, I believe it is decisive to have communities around you that are determined to give an example on openness and flexibility in times of change.
My secret recipe: Understand that you are not alone. Give space to your team mates to teach. Support them, listen to them, and compliment their achievements. Letting people know when they did well, will empower them to do it better the next time and make them feel that their work is appreciated.
In these harsh times, we all deserve to be treated and to treat others with kindness.
3. Find freedom in re-designing your life and workspace
As a matter of fact, the pandemic forced us to re-design ourselves and our daily work routines. In 2020 I found time to look up after myself and reevaluate my needs. I had more time to do the things that I used to postpone because there were so many other important and interesting happenings outside of my apartment.
Even though my new field of expertise requires an irregular working schedule, I have learnt the importance of flexibility. Unexpectedly, my home office space has become my favourite place – and I am sure I am not the only one who feels this.
My secret recipe: Divide and understand the difference between work time and free time. If the work requires to be 200% connected with technology, then allow yourself to disconnect from it in your leisure time. See your home with new eyes. For example, I use the bed for sleeping only, my sofa for relaxation time and my desk for work. In this manner, I can focus much better on each activity, it saves me time and creates more quality time in my everyday life.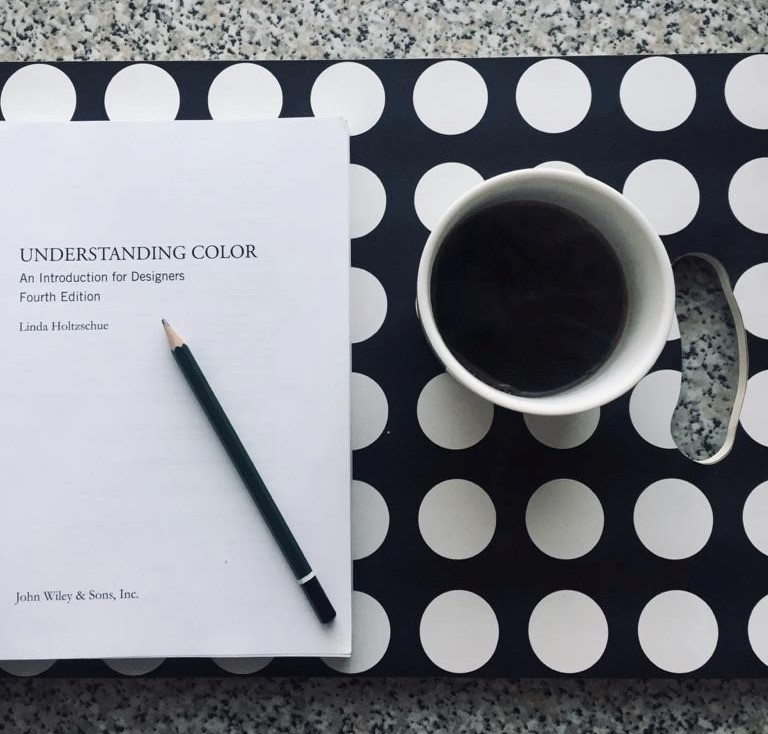 My morning routine includes drinking my coffee or tea slowly and 30-40 minutes of reading. Every time I wake up, I am looking forward to getting up from my bed and start my day knowing that this will be my first activity.
Seeing a challenge as an opportunity for improving yourself can benefit your life in ways that you cannot currently understand. Let's remain open in our minds and softer in our hearts these days. There will be good days ahead!
About the author: Luiza Preda is a 3rd year Fine Art student. She is 24 and has already a BA Degree in Photography and Videography from the University of Art and Design, Cluj-Napoca, Romania. Her field of expertise is on Fine Art Photography and Art theory. Nowadays, she is working as a production designer trainee at TAMK, focusing on bringing her creative skills in stage design and concept design for virtual events.