Financial issues were my biggest challenge when deciding and moving to Finland because the living standard here is high compared to my home country. I think some of you may have the same feeling, so I want to share with you my own experiences after four years of studying at Tampere University and working part-time in Tampere.
Popular jobs for students
Do you know that international students with a student residence permit are allowed to work part-time with the requirement of not exceeding an average of 25 working hours per week?
There are various types of part-time jobs for students with flexible working hours. However, without Finnish, I would say these jobs below are the most popular for international students:
Cleaner: It can be hotel, office, or home cleaning. There are big cleaning service companies in Finland that hire part-time cleaners like Freska, SOL, Coor, ISS, …
Restaurant staff: You can apply for the positions as a waiter, kitchen helper, …
Newspaper/mail delivery person: Posti is the main Finnish postal service delivering mail and parcels and they are open for delivery workers throughout the year.
Food delivery person: Foodora and Wolt are the famous food delivery recruiters.
Where to look for a job?
You can look for a job from these famous job search engines in Finland:
In big companies like Posti or SOL they are continuously looking for new workers and are very open for job seekers. One of my friends went directly to the SOL office and asked about their possible vacancies and they ended up giving her a job. Quite a brave move but truly an inspiring story of how to get a job in Finland!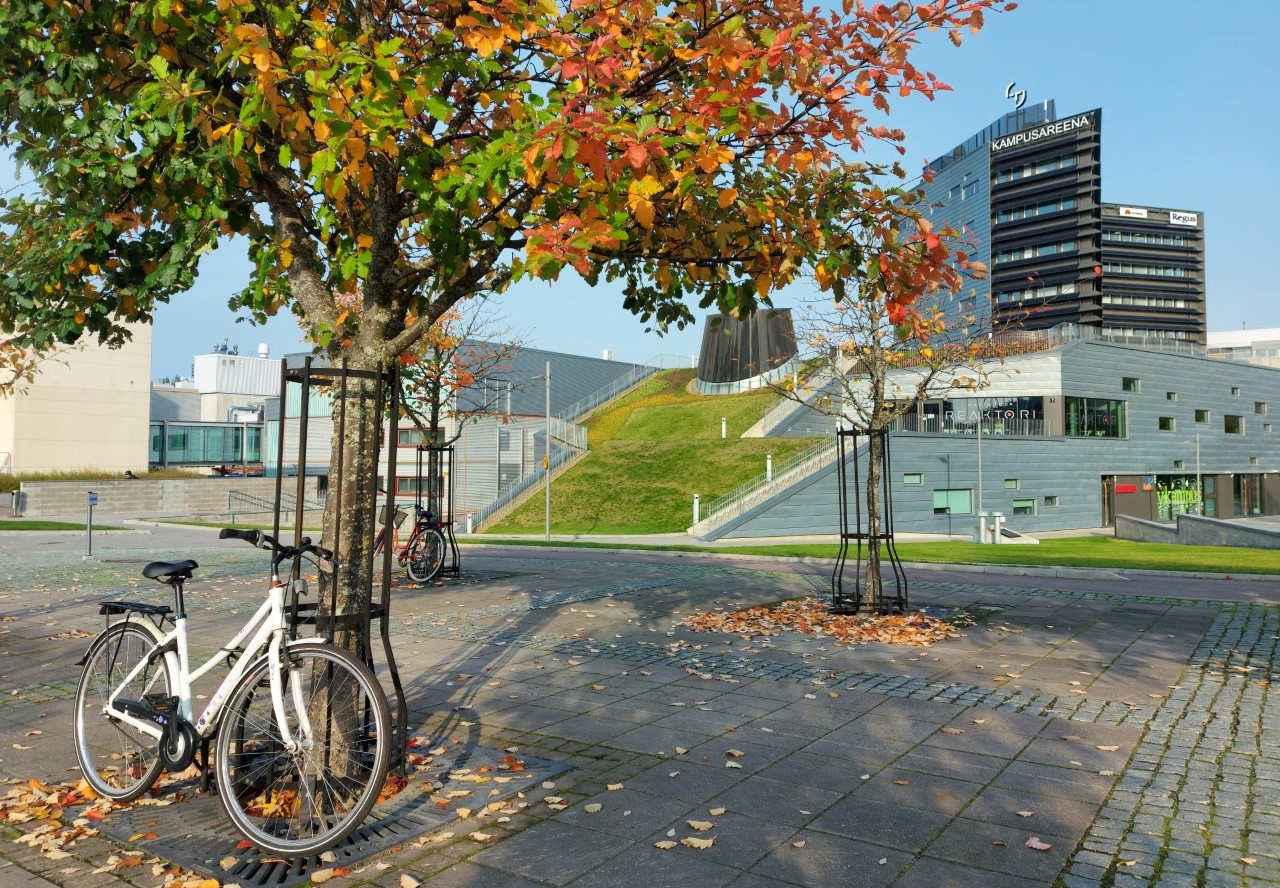 What it's like to work part-time besides studies
When I first came to Finland, I spent six months to find and apply for jobs and didn't get any replies back. Patience is the key!
One day, I finally got a call from one company inviting me for an interview for a cleaning job. The interview felt like a friendly talk where I told them about myself, and I honestly told the manager that I didn't have any previous cleaning experience but had a good attitude to learn. The interviewer was very friendly and told me not to worry and that I would be trained for the work. I got the job and worked part-time in the evenings after school.
Balancing between working, studying and free time requires time management skills.
Balancing between working, studying and free time requires time management skills. For me, I work over 15 hours per week, but I don't work in the exam season. I try to use my time wisely and complete the deadlines at school before my work shifts. I usually set one free day for myself which is often Sunday to hang out with friends or spend time on my hobbies. That is my way to ensure the study progress and keep some free time for myself.
To conclude, my advice to find and get a job easier is to learn Finnish. In addition, some jobs will require B driving license (delivery jobs) or hygiene passport and alcohol passport (restaurant jobs) that you will have to study and pass the test to obtain. You should be prepared for that also.
I hope that sharing my experiences will help you somehow! Although there are quite limited vacancies for English-speaking workers, recruiters and employers out there are still looking for you. Good luck with the job hunting! Be patient, you will find it!
– Tran