In my first blog post on sustainable student life in Tampere, I covered how to get set up and how to eat sustainably on a student budget. This time, we'll look at how you can further pursue your passion for sustainability on and off campus!
Student associations
At Finnish universities, student associations are where all the action happens concerning student life! Here, student associations are typically divided into a) subject associations which are affiliated with a certain degree or academic discipline and b) so-called leisure associations.
Some of the student associations which are concerned with sustainability and have their events entirely in English are Complex and TAYK. Complex occasionally organises events covering social and environmental topics, e.g. sustainable food consumption and climate action. Similarly, TAYK, the UN association of Tampere, promotes the UN's Sustainable Development Goals and organises events around these. As a leisure association, it is open to all students and happy about actives that are committed to organising educational events on sustainability.
Student Union and University
In addition to some of the student associations, the student union TREY and the university itself are concerned with sustainability and typically appreciate the students' input. While TREY invites students to comment on its planned actions for more sustainability in student life, the university organised a round table last year collecting students' suggestions for a better performance in sustainability matters. There is also a university-internal platform in which research outputs, academic and non-academic events and much else around sustainability and climate change are published.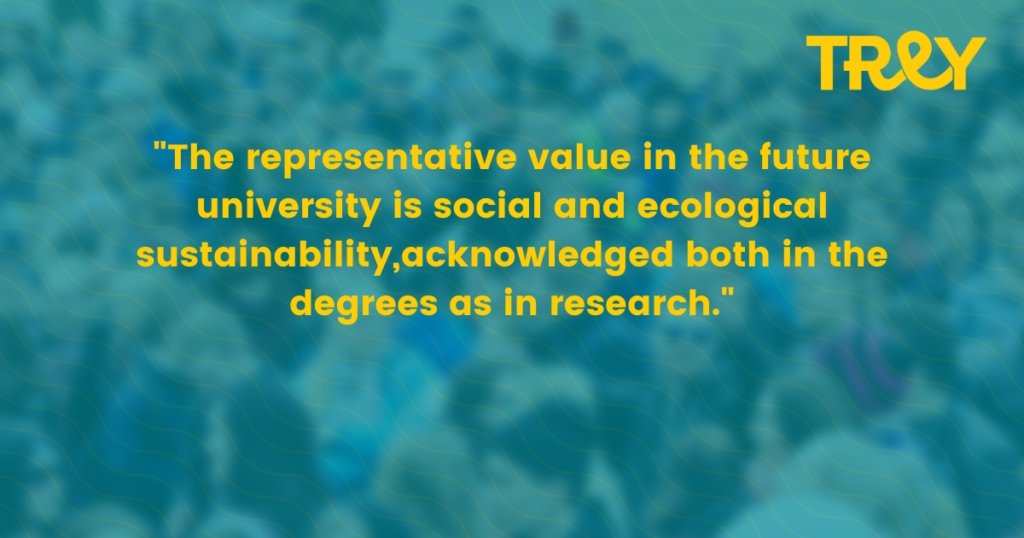 SustainableTampere.fi
Another great resource to stay up to date and get active in sustainability for speakers of English is Sustainable Tampere. It's a volunteer-run website which compiles everything sustainability-heads in Tampere might be interested in: from visiting days in a nearby eco-village and workshops teaching you how to make sustainable soaps to information about the City of Tampere's partnerships in climate activism and environmental conferences that are open to the public.
Sounds good – but how to get to all these events?
Last but not least a word about transport in Tampere. Whether you're on your way to the campus for an event organised by your favourite sustainable student association or off to town for a workshop on growing food in your own kitchen, you'll need to choose your mode of transport.
Now, there are buses going everywhere and e-scooters for individual use in the city. However, I personally prefer and recommend biking! A bike can be easily acquired second-hand and many roads have broad bike lanes integrated in the pavement. Also coming this year, Tampere will open its newly constructed tramway – hence individual cars are less and less needed.
– Tatjana