The Finns adore the Moomin story and are surrounded with Moomin-related things: all sorts of toys, as well as prints on clothing, on kitchenware, on bed linen and on bags, etс. They use Moomin allusions wherever it is possible. Why not at the university, then?
Well, if Moomintroll decided to leave the lovely Moomin Valley for a while and enter a university, he would undoubtedly choose Tampere University. And one can trust his decision and totally relate to it. 🙂
Do you want to know why?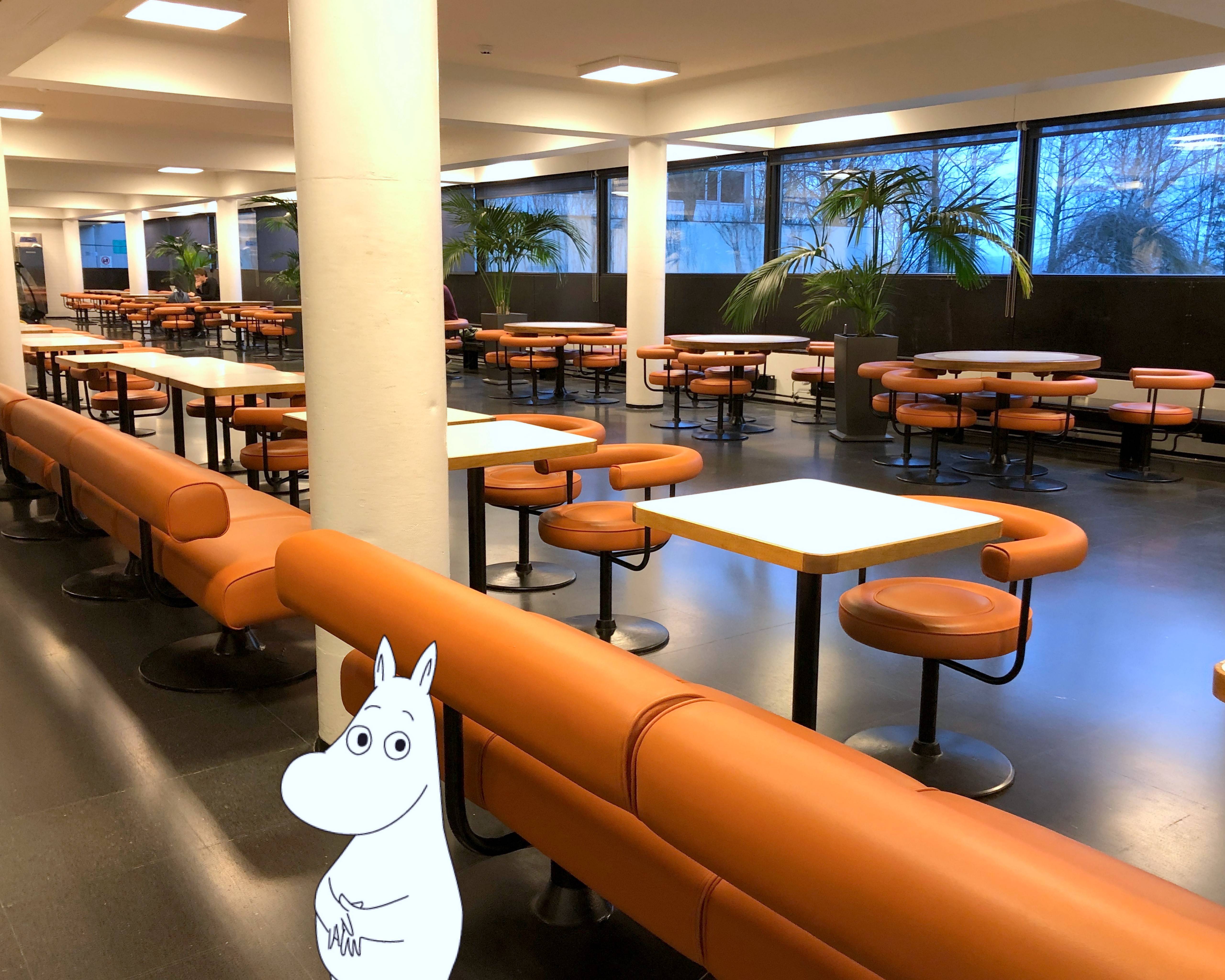 First, Moomintroll loves quality food, and if he resolved to study at Tampere University, he would have to cope without his mother's cookings (she is really good at cooking delicious things!). Moomintroll doesn't have to be worried though: numerous university restaurants and cafés offer menus to cater for all tastes. There are various options to choose every day (meat and fish, vegetables and fruit), different types of beverages and even multiple options for vegetarians!
With the student card, the cost is more than reasonable – you will pay about 3 euros only for a proper nutritious meal! Moomintroll wouldn't need to save on food – so, he would have the chance to spend his savings on something interesting ;). Besides, it is well-known that on a full stomach one learns much more effectively.
Secondly, Moomintroll is very fond of reading – this hobby would certainly help him to study more efficiently and follow the numerous courses offered by Tampere University. For the lectures and workshops, Moomintroll would have to cover a lot of literature, but he wouldn't need to bother to go far when looking for the material needed for home assignments and for preparing presentations.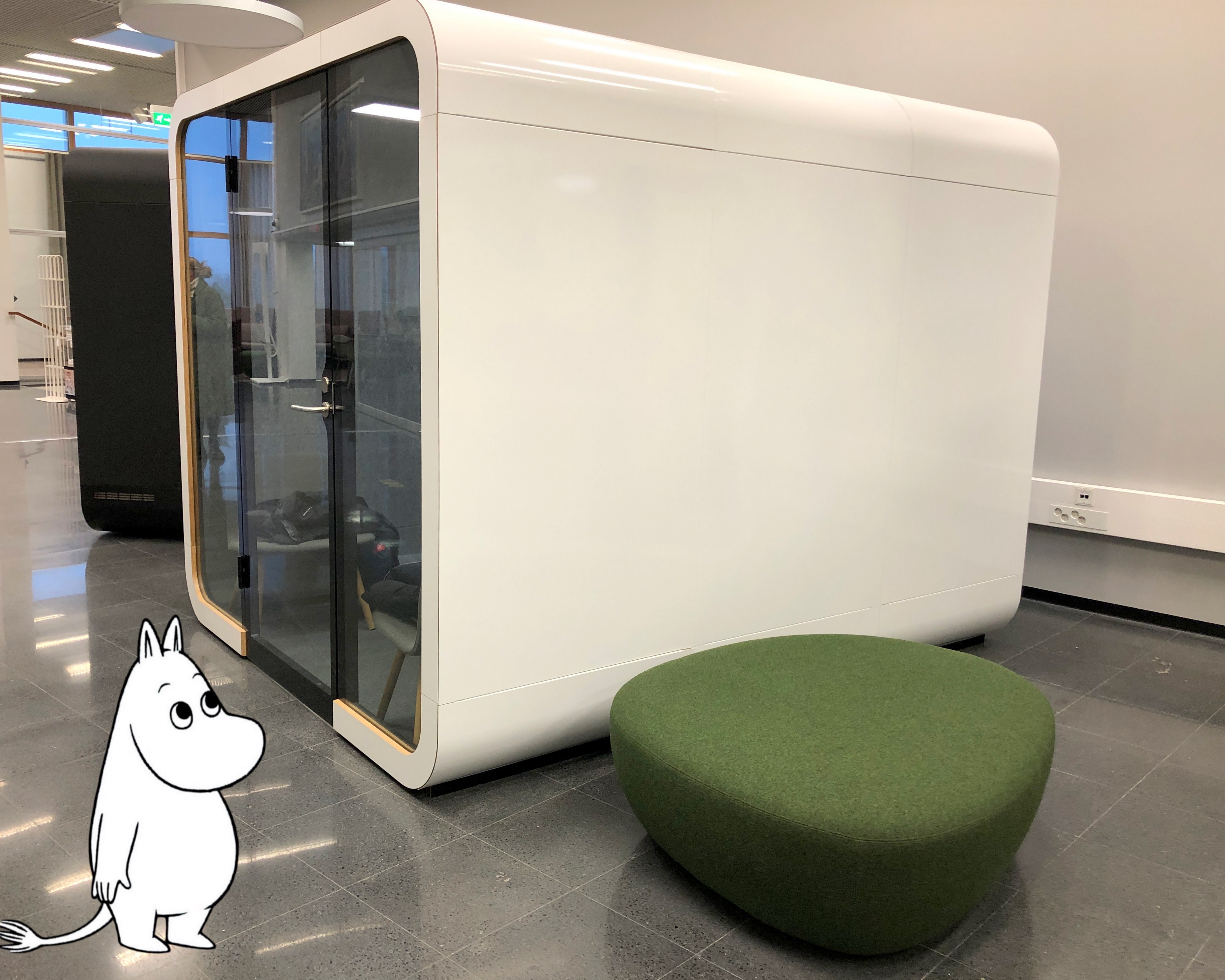 The university library offers a widest range of all sorts of academic literature: course books and textbook collections, scientific journals and magazines and many others. The library services are provided at five locations. There is a self-service machine for returning library materials, which is especially relevant nowadays due to corona-virus restrictions.
There's also a service desk, which is always at your disposal, a hold shelf, where the items you reserved are placed for you to collect, and special rooms which one can book for group meetings as well as for individual study. Tampere University provides you with all the facilities needed for successful learning.
Moominpappa, an acclaimed book-lover, would also highly praise the library resources, which make it possible to study with comfort and at ease.
Thirdly, Moomintroll would surely like to have an opportunity to relax between his classes – Tampere University offers multiple options to chill and relax. The newest one – a set of hanging swing chairs in nice purple colour – are located on all campuses. One can not only relax on them but also spend time chatting with friends or even discussing the concept of a prospective joint presentation. There are quite a few armchairs and benches in the spacious halls and the safe nooks of the University, too. There is even a special zone where one can take a nap between the lessons. Moomintroll would love that!
As you might know, the Moomin family consists of the Moomins themselves (that is, Moominpappa, Moominmamma and their son Moomintroll) and a wide circle of their diverse friends: Little My, Snufkin, Snork Maiden, Hemulen, Fillyjonk and many others). They all have unique personalities and their own interests and preferences, and all of them would be able to find something suitable on campus when visiting Moomintroll in Tampere.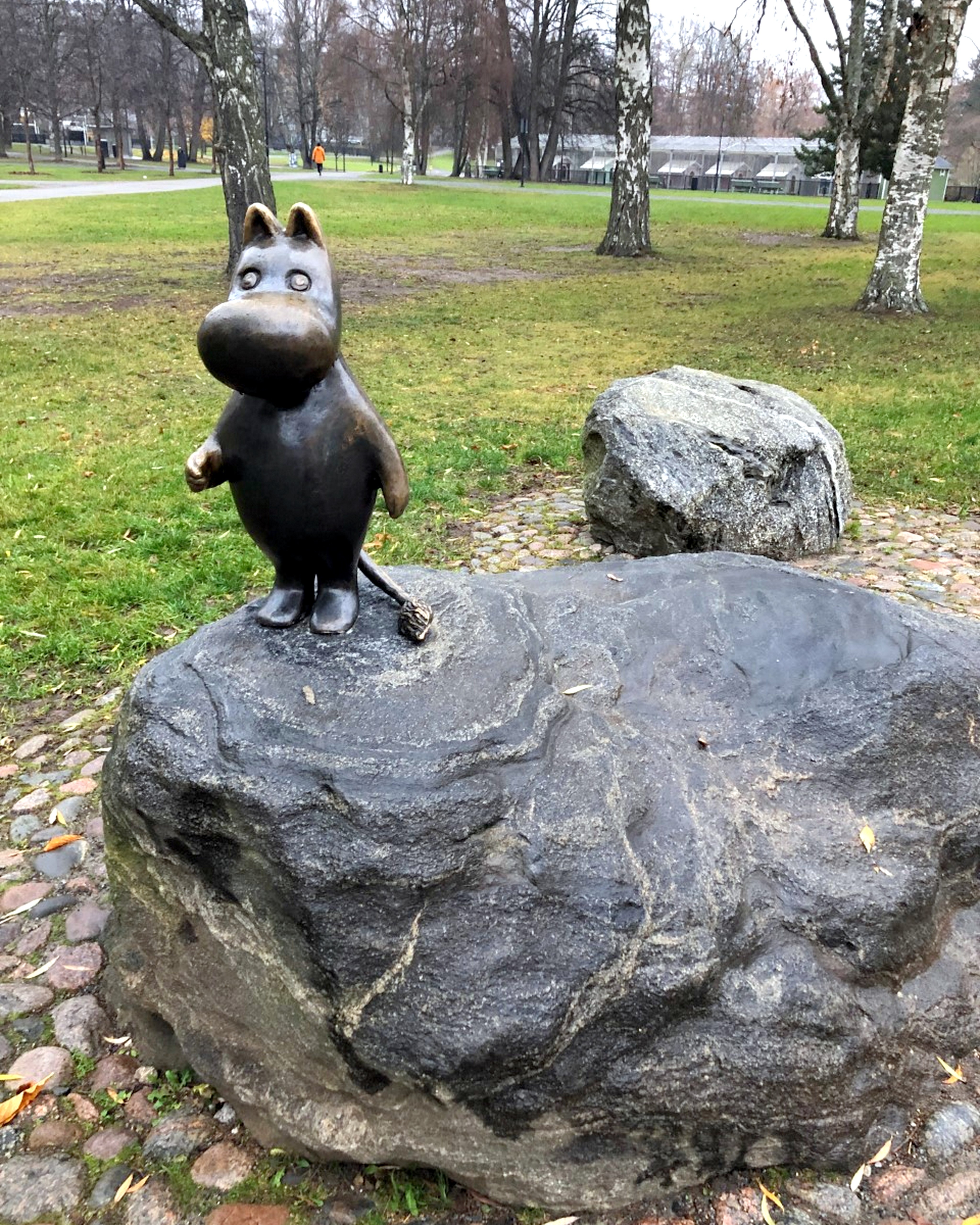 In a nutshell, Tampere University would certainly provide Moomintroll with everything needed for successful and effective learning, as well as for entertainment. Moomintroll, having decided to get higher education at Tampere University, would never regret his choice! Why not follow his example? 🙂
– Valeriia