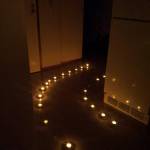 We planned celebrate Mexican holiday for Dead people in Sofia's place.
Dia de los muesrtos is the day of Death.
Normally they prepare some food for the dead relatives with your family.
It's on 1st and 2nd of November.
Like our second meeting with Mexican independence day,
we could experience mexican holiday.
Each one bring some food and candles.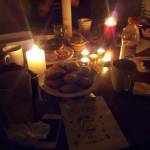 We did a game which is saying continually a word with last alphabet from last word.
And, We played it with only in Spanish or Finnish!
We could learn some words in Spanish and Finnish
like a squirrel called Orava in Finnish, Ardilla in Spanish.
It was such a sweet and productive night