At request of my students Kaisa and Maija, I turned our 7th session into a meeting that involves German music, to be more specific: German POPular music .(Including German lyrics of course :D)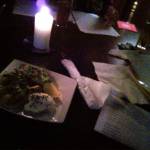 To be honest, I am not a big fan of German music myself, not at all, but thanks to some German friends and mass media, I know that I definetely had to pick a song by Helene Fischer for this meeting 😀 She's a famous and pretty good singer within the German "Schlager" genre.
I picked the song "Atemlos durch die Nacht" (means: breathless through the night) because it has been her most popular song and the most played Schlager song during Oktoberfest that year. We listened to her singing and read the lyrics that I printed out. It was a very cheesy and simple-minded song, so Kaisa and Maija could understand it very well with a few word translations by me. Of course lyrics use different words than spoken German to make it sound more artistic, beautiful etc. but with some simplifying, the content was pretty clear to them.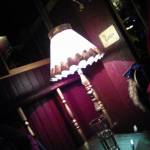 We found out that we don't like these cheesy love songs that much haha XD Nevertheless, we talked about other German music which is mostly with English lyrics and about Finnish music and Finnish bands (or: How I didn't know some of them were Finnish until I came here). This time, they showed me a new location: Café Europa 🙂 The interiors were fancy and cozy with furnitures fitting to the "Europe" theme a lot. I guess it was a little bit noisy in a lively and well-visited place like that and we had to wait a while until we could sit down but it was worth it! 😀 Definetely going to visit it again!