The second time me and Sanne met in the campus. We found a very small room in building H for only two-three people, so we were fery focused!
This time we learnt some grammar rules, starting from the Dutch alphabet… It's crazy! at the beginning it was quite easy, not too different from the German ones but then the problems begin: they have a lot of diphthongs (couple of vowels in which the tongue moves from one position to another) and sometimes two vowels must sound completely different from their original sound when they are alone.
In particular the couples ij and ei have the same sound but the second is longer, ee sounds /ei/, ui is /au/ and eu /öu/ .
I still have to practise a lot before to be able to manage those weird sounds and changings!
the following step was to learn numbers from 1 to 20 (oops! Sanne told me that they almost use the letteral form to express numbers so: from een to twintig). They are not too difficult, quite similar to German, and I had some problems only with the number five (vijf sounds /veif/) and nine (negen, 'cause I still have problem with the sound of the letter "g").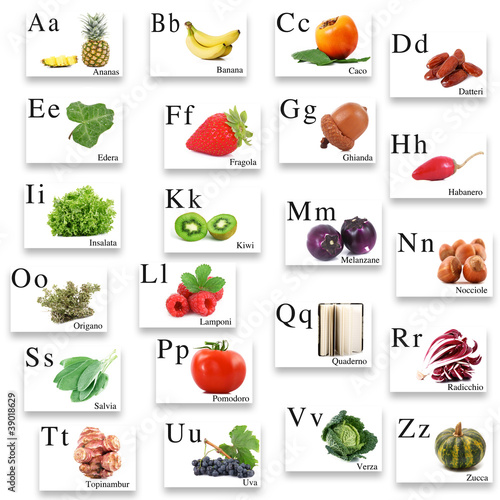 We skipped to Italian, which alphabet is probably easier (and shorter: letters j, k, w, x, y are not formally part of our alphabet and they appear only in some foreigner words, like koala, wurtsel, yoghurt). Sanne was really good in spelling and she was always able to spell correctly any words. I have a really good student!
On the contrary to count in Italian is quite harder. While numbers from 1 to 10 (we use arabic numerals more the letteral forms) are somehow similar to Spanish and French, numbers from 11 to 20 and over are full of irregular forms and many consonant shifts. For example 4 is quattro, but 14 is quattordici; 7 is sette" and 17 is diciassette. Poor Sanne! I never realized how difficult can be counting in Italian!
This lesson was quite hard but very useful!
Carlo Soregotti