Hi!
Our third meeting was at Kurumi's place in Tesoma. She taught us to cook Japanese food. First we made okonomiyaki. It is Japanese-style savory pancake what is containing the customer's choice of chopped vegetables, bits of meat, seafood etc. It is fried on a hot plate and brushed with spicy sauce.
That was the very first time I tasted okonomiyaki and I really loved it. It was a great pleasure to learn to cook it.
We also cooked miso soup. It was a familiar food for me (because I am a huge sushi lover and it is a common appetizer in sushi restaurants).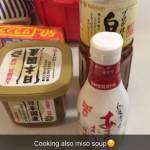 Kurumi also taught us to make delicious Japanese-style dessert. I really liked it because Japanese desserts are not so sweet as Finnish desserts. We drank Japanese green tea.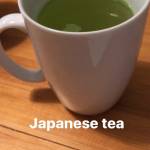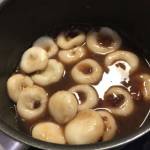 Before this meeting I couldn't cook any of those foods that we made. So I learnt many new things during this meeting! That was much more relaxed way to learn new things than normal studying.
With love,
Maria