Somehow we decided this meeting began at 8.15 am. You know what happened next…
We were all there on time 😀
The learning theme today was direction in German and in Finnish.
The picture was downloaded from the Internet by Tabea. Then we trained to say directions based on that picture in English, German and Finnish and converted them into a table. Pronunciation was a tough task for all of us! At first, we did not expect this task to be that difficult. However, it turned out to be quite challenging. Well a great lesson here, high expectations will get you nowhere.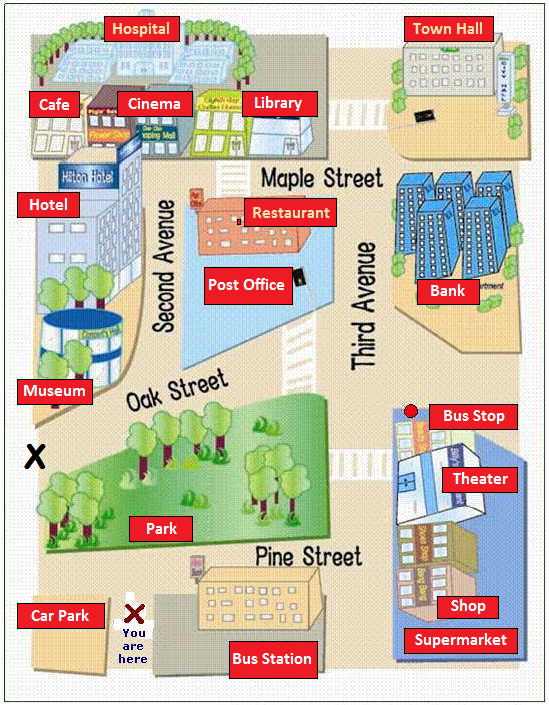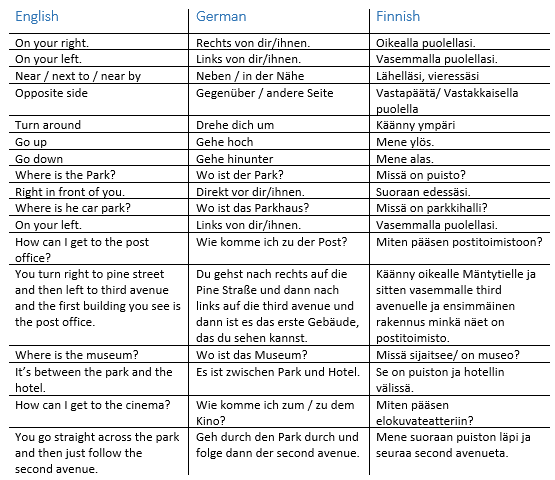 Then we ended up discussing some basic sayings/greetings in Finnish and German.