Our EOTO group decided to go the Oktoberfest that was celebrated last 5th of October in Tampere.
Tomi, one of the German boys in our group, had suggested it because it's a very famous beer festival that is held annualy in Bavaria, Germany, and it was also a good idea to immerse ourselves in some Bavarian culture, because it's celebrated there since 1810.
There are many other cities across the world that also held Oktoberfest Celebrations that are modeled after the original Munich event, and Tampere had its own celebration last 5th of October.
Tomi explained us that in Bavaria, it's usual for peole to drink between 4 and 5 liters of beer during this festival, because the party is spread throughout the day, and people usually drink the beers in one liter jars.
I tried one small beer that I had never seen before, that contained banana and honey, and it was quite good.
We also ate some German dishes that contained sausages, cheese, meat and pickles.
The pub was decorated with many Bavarian flags, and on the tables there were cookies decorated with the colors of the flag.
We spent the whole evening talking about some traditions in Malasya, Germany and Spain, and had a lot of fun with the Bavarian orchestra that was playing accordions and trumpets in the pub.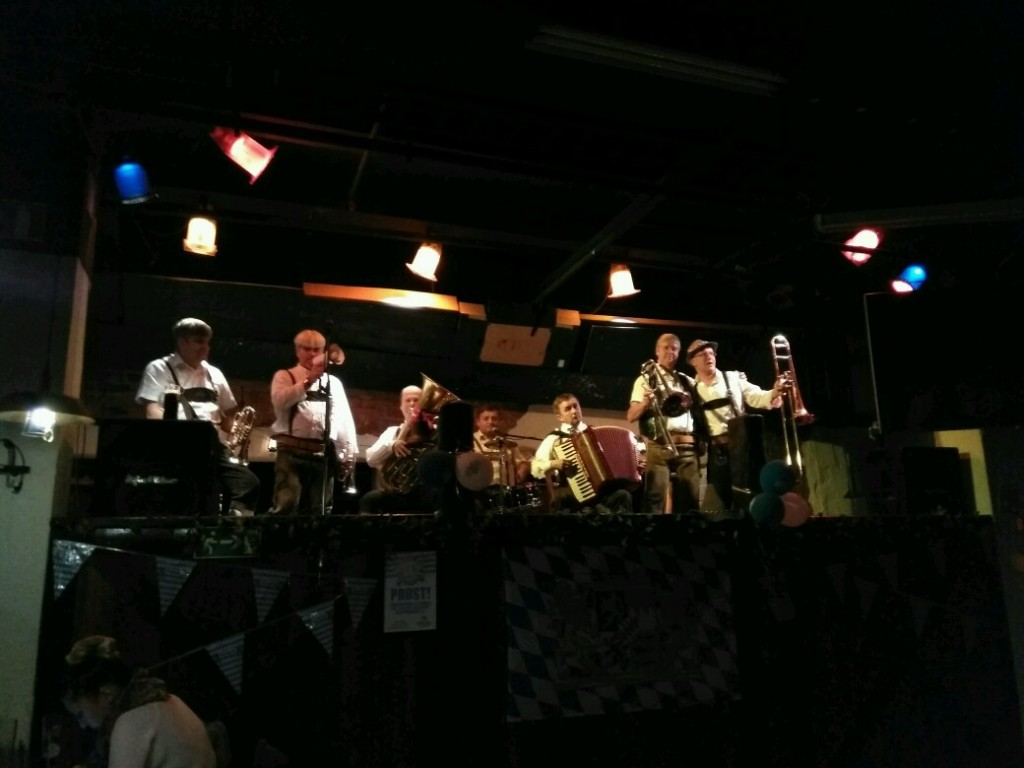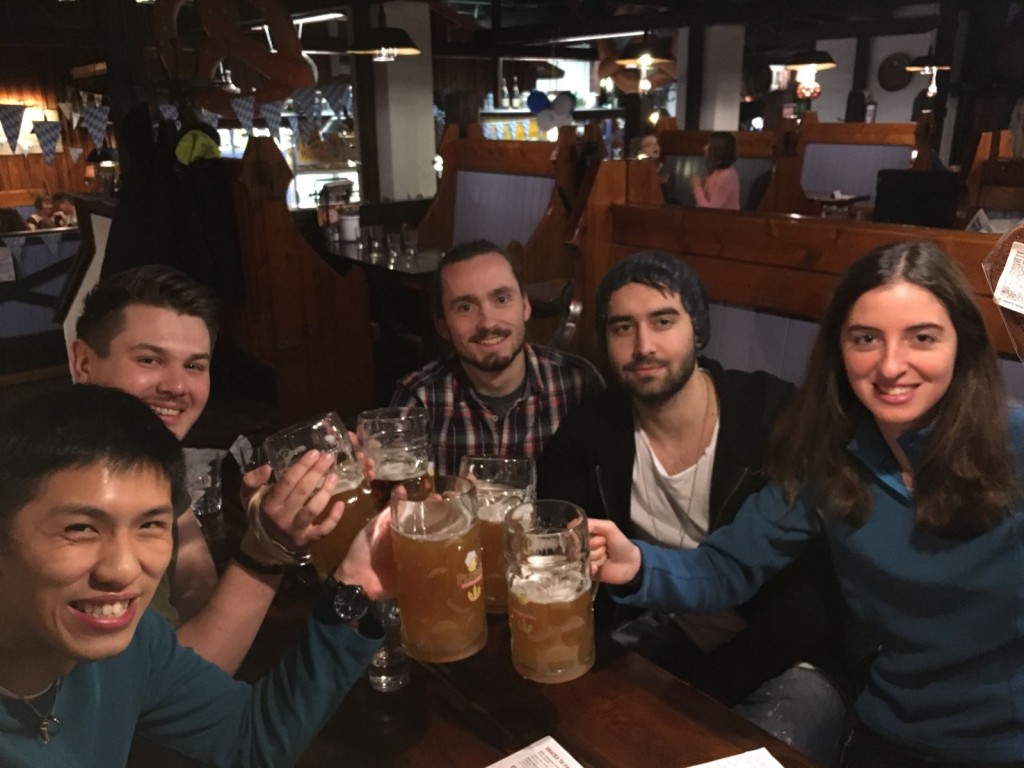 Even though some had some other mishap due to drinking too much… It was a very funny evening!