For this meeting we chose Kaffila Café. It was a very cold afternoon so it was great to meet in a warm and cozy place!
We learned about the months. We had a lot of fun learning them and trying to get the meaning of each month in Finnish. It seems that they are somehow related to the season and the things going on in the nature at the time. I think it is very interesting!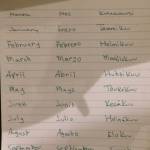 I showed Janica and Getuar some pictures about Uruguay's tradition and culture, mainly about music and food.
Music: I showed them some traditional music we have. There are 2 musical rhythms that are related to the Carnival: Murga and Candombe. In Uruguay the Carnival is very important, specially in Montevideo where it takes place the longest Carnival celebrations in the world (it lasts more than one month).
Murga: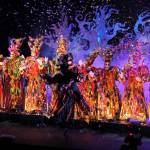 Candombe: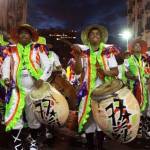 Another traditional music is Tango. It was born at the same time in both sides of Rio de la Plata, in Buenos Aires and Montevideo, so this rhythm we share with Argentina.
Food: I think one of the most important beverage we have is Mate. Getuar is fan of football so he always see the player Luis Suárez with his mate. I explained to him what it is and how we drink it. I am not a mate drinker (I like it very much though), so I am not used to drink it, but my parents drink it everyday. Janica also knows mate because she was living in Argentina, and she has one in her house! So she promised to invite us to drink mate sometime.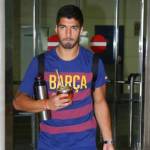 In rainy days is a tradition to make Torta Frita and eat it drinking a good mate.
We are fans of Dulce de Leche and Alfajores. 
I was very happy to share a lot of things about my country and Janica and Getuar were very interested in it!