We spent our final meeting in a Christmas spirit baking gingerbread (pipari) and Christmas pastries (joulutorttu) while listening to Christmas music. We made both pipari and joulutorttu from frozen doughs to save some time. I have never made either of the doughs myself and it is quite common to use frozen doughs for pipari and joulutorttu.
With pipari, all you have to do is to roll out the dough and cut it with a different Christmas themed molds and then bake it according to the instructions in the package. After the piparis have cooled down you can decorate them however you like. We made two different icings. One was icing sugar mixed with lime juice and the other was icing sugar mixed with my grandmother's homemade rasberry-redcurrant juice. On top of the icing we put a few peppermint flavoured chocolate candies.
One batch of piparis accidentally burned but luckily we had enough dough to make more 😊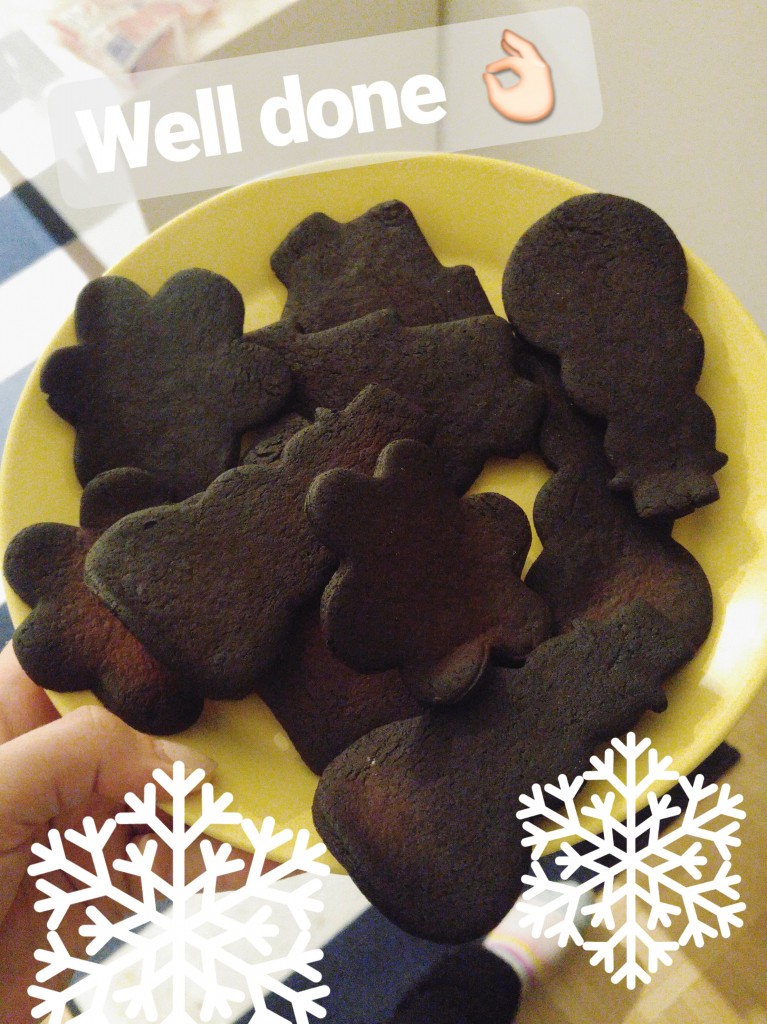 When making joulutorttu, you first need to cut the frozen puff pastry into squares. When the dough has melted a little you need to make diagonal cuts into each corner and lift up the corners like in the photo. Then you can choose a marmelade that you like and place it on top. Traditionally joulutorttu is made with plum jam. We used plum jam and apple-cinnamon marmelade.
While enjoying our piparis and joulutorttus we taught each other some Christmas related words.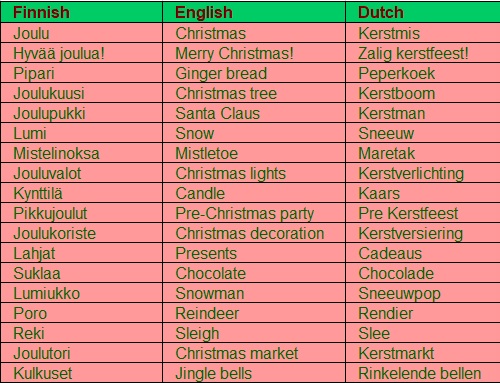 Unfortunately all good things come to an end at some point. I learned a lot about the Dutch culture (and food) and some phrases and words to amaze people with. I also liked teaching Finnish and things about Finland and Finnish culture. This course was better than I ever imagined and huge thanks for that go to my pair Jocelyn!