In this post I'd like to raise some topics about Finland from the immigrant's point of view. I moved to Finland about four years ago and I think that was absolutely right decision. It's a long story, but when I decided to move, I had no idea about the Finnish culture, local language and so on. So, here are a few aspects about Finland, some things that are close to me:
The language
As I mentioned above, I did not know a thing about the Finnish language and when I first came here and heard the speech around – the first thougths were that Finnish sounds just like some Asian language – Japanese or something. All these Ä and Ö on the signboards were amusing and unusual to me. It actually felt like a language of the aliens from outer space.
Indeed, Finnish is like no other! It has almost nothing in common with the most languages. But I gotta say – it was surprisignly easy to learn. Most people claim that Finnish is extremely difficult, but my opinion is – yes, the words are unusual, but it the grammar is very logical and it doesn't have genders, yay! All in all, the Finnish language is unique and beautiful, it's soft and pleasant to the ear.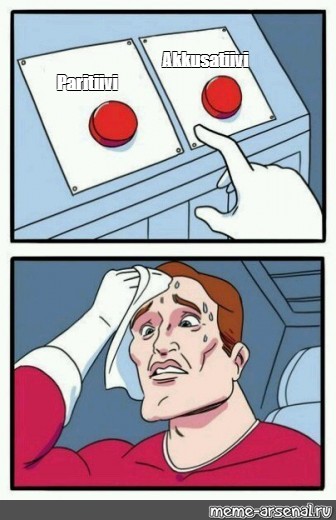 Of course it has its challenges, but I'm used to it and I like Finnish very much. I use it everyday at school and work and I'm happy to know such a rare language. In the picture on the left you can see one of my everyday struggles.

Quality of life and the opportunities

The locals may not always notice this, but Finland is one of the best places to live in the world. It also gives incredible opportunities for people living here of any age and occupation. I was surprised, and I still am, how this country is able to use and allocate the resources making it possible to help students, unemployed people, people with disabilities and so on, just as an example. It is felt that the environment for life is made for people considering their needs.
A culture of caring is felt in different spheres of life, in big things and the details.
This topic can be discussed endlessly, so let's move on.
The people

They say Finns are shy and prefer not to talk –
I don't agree at all! I believe that this is just a stereotype that the most people just keep repeating.
99% of Finns are friendly and talkative enough. I really like Finns – mostly they are positive, responsible, rational and punctual. I like their love of hockey and coffee. Since I moved, I started to watch the games and drinking coffee everyday – true story! The culture had a sighnificant influence on me and I don't mind.
Conclusion
Everything is relative and gets to know by comparison. All these things I took from my experience, but I'm sure you're going to agree with some of the points.
P.S.: Thank you for everything, Finland.
Picture sources:
https://fi.pinterest.com/pin/463941199090502106/?lp=true
https://www.meme-arsenal.com/create/meme/326086
http://finnishnightmares.blogspot.com