Sauna
When thinking of Finnishness, the first thing that pops into my mind is sauna. It is the place where one can fully relax and shake off stress. I find the most common time to sauna is during the weekend, usually on Friday, to conclude work week.
Silence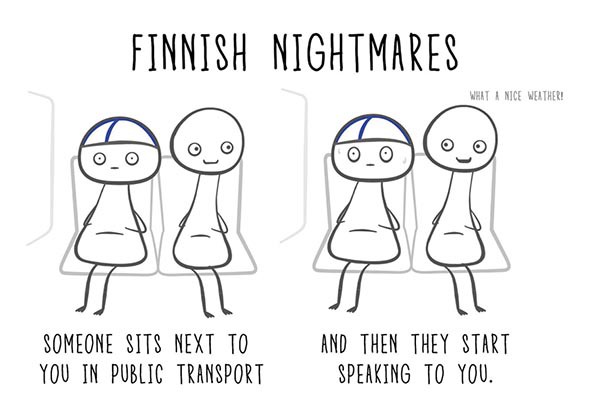 Finns are quite silent, and we embrace it. We minimize all excess communication. No chit-chatting with your neighbours, a simple greeting is fine. No talking to strangers in the bus, we are invading their personal space (and you also want to have your own space).
Punctuality
Finns are work oriented and everything – your work day, family gatherings, free time – is usually planned systematically. Funny enough, in other hand we are also quite inconsistent. Public transport is expected to be either late or early, whichever works against your schedule.
Four seasons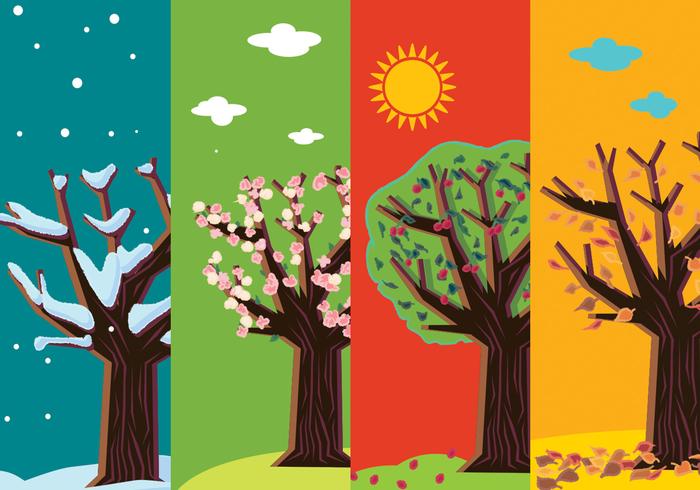 In Finland you can experience the full season experience. The whole package.  I personally enjoy all of them. Having four different seasons makes me appreciate each a lot more.
In winter you enjoy having a lot of snow and warming up once you have spent your time outside. The cold makes you long for the warmth of summer.
In spring nature raises once more, bringing life and colours. The summer is almost here.
In summer it's sunny and warm. On the hottest days you could almost wait for the temperature to drop.
In autumn nature starts its glorious wither before summer. It gets darker and rainy. You prepare for winter.
Finns are a lot of other things too, of course, but I feel these points cover up a good part of it.