For me as a Finn nature is one of the most important thing and Finland is land of a thousand lakes. We have 188 000 lakes in Finland and you can see those everywhere. Driving through Finland in the summer you will see two colors dominating the view: green and blue. Water is a very important element for the Finns and I could never live a far away from forest and lake, and many people have cozy cottages located next to the water. Lakes are home for many animals but also important way for relaxing.
You can take a nice day cruise between different cities  or you can use own / rented boat and row in different places enjoying the sun at the same time. Some cities have a city boats which you can use for free if you return it to the same place where you started.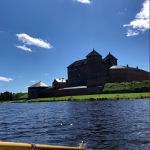 As told earlier, Finns loves lakeside cottages. Holidays are spent with friends and families  away from the hustle and bustle of the city.  Boating, canoeing, fishing, barbecuing and sauna before and after swimming are basic things to do in summers. Watercrafts are also good way to see a little bit more about Finnish nature and many places rent those. I recommend to test!
 Sunsets are one of the most beautiful things in summers. An evening picnic, run and night swim are definitely worth to experience during sunset. Sunsets with your own thoughts works very well too and after watching sunset alone you feel so relaxed. Oh, I'm missing summer already.. Just look at these pictures!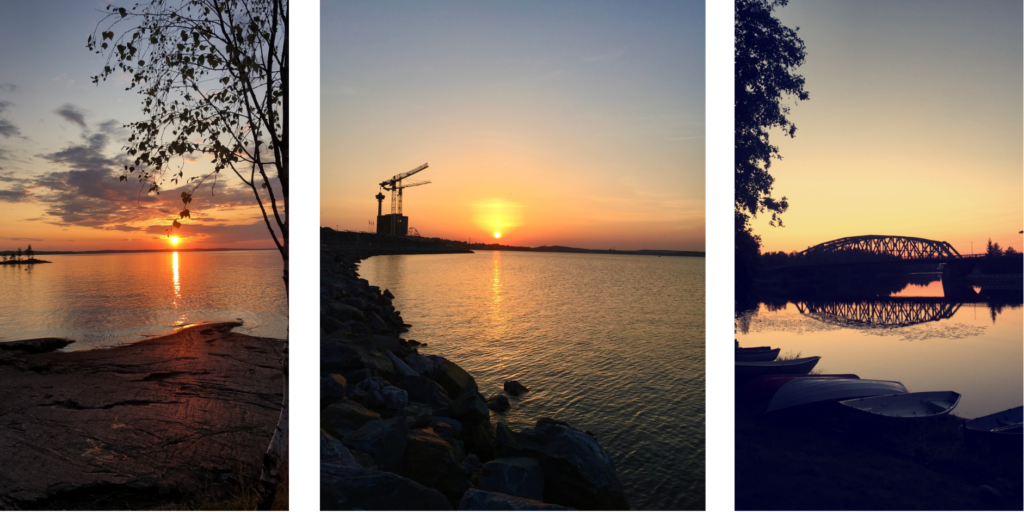 In winters when lakes are frozen, people are ice skating and snowmobiling on the ice. Some people likes also ice fishing, and fishers are completely normal sight on ice. When there is snow on ice, people come also skiing on frozen lakes. Finns loves also go to sauna in winters and then make a dip in freezing water. It might sound crazy, but after dipping the feeling is just so amazing!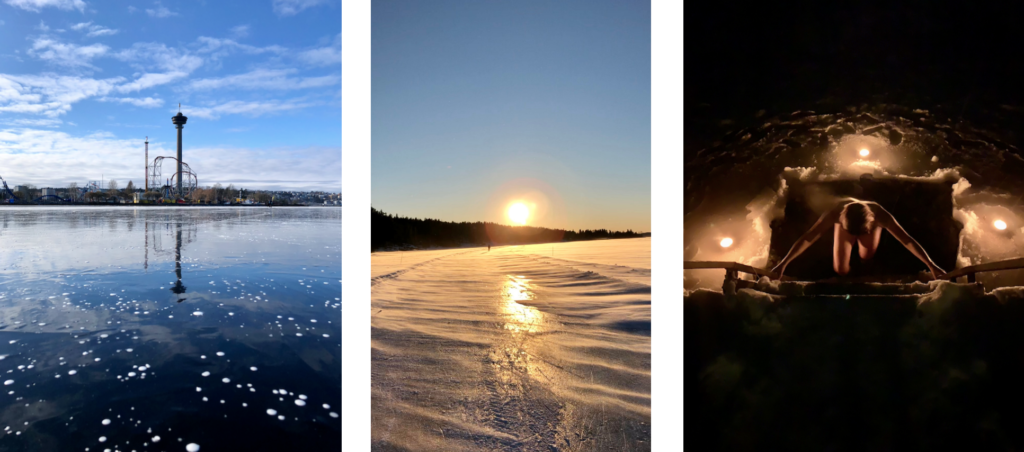 All in all, Finnish nature is wonderful in every season!