For me, Finnishness means lots of different things. The first thing that came to my mind is nature. I feel like most Finnish people have a close connection with it. There's always nature nearby and you don't have to walk far to find a forest. I love how easy it is to find a place where there's no one else and you can just be alone and enjoy the silence and calmness. It's the perfect place to collect your thoughts together if you feel stressed about something. Us Finns really appreciate the quietness and our own personal space.
I also love the contrasts in Finland such as the cold, long, dark winters and the warm, short, light-filled summers. Also, the change of seasons looks so beautiful in nature, especially in the autumn.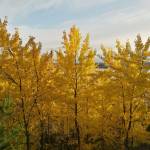 Even though the Finnish summer is short, there's even more to do for example visiting the local markets, music festivals and amusement parks. The local markets in Finland offer lots of traditional Finnish foods and you should definitely go to one if you are visiting Finland. Finns love fish and I would recommend trying the traditional Finnish salmon soup or fried vendace. Afterwards, you should have a cinnamon bun with a cup of coffee. Did you know that Finnish people consume the most coffee in the world? Well, now you know!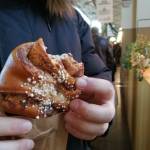 My absolute favourite thing during the summer is to have a swim in the lake and go to a sauna after that. Sauna, swim, repeat! There's nothing more Finnish than a sauna. In winter cross-country skiing is a must and would recommend that to anyone who's visiting Finland during the winter. Nothing beats a cup of hot chocolate after your skiing session.
And you can't forget mushroom hunting and berry picking. There are so many great things that nature offers us here!