Finnishness means many things to me. The first thing that comes to my mind is the Finnish Independence Day on the 6th of December. All Finns gather to celebrate and honor the independence our grandparents fought for. I believe this day is the heart of all Finnishness.
The nature in Finland is clean and beautiful with its four seasons. I have been living in Northern Finland for my whole childhood before moving to Tampere.  In winter it can get extremely cold and in summer the sun is shining around the clock. Finland is also known for its northern lights, which people around the world come to see.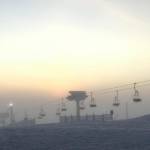 Finns are described as quiet, calm and humble people, which is often true. At first, Finns are not very open people but when you get to know them better, they can be very friendly and easy going. It can take a little longer to get to know them but the friendships are strong and will most likely last for a lifetime. The easiest way to understand and make friends with Finns is to go to the sauna with them. Most people in Finland have their own sauna and this is a very important tradition for us.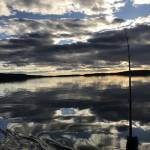 Finland is one of the safest and most equal countries in the whole world. Also, the education and healthcare systems are top-notch. It is great to live in a free country where everyone has the same opportunities. I'm proud to be Finnish.