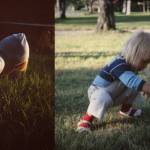 I was born in a small town called Vaasa. When I was a child, we used to spend summers with my family at our cottage by the lake Lappajärvi 120 km from Vaasa. It was the place I learned to swim. I think I was spending most of my time in the lake. It was so much fun to play in the water. My mom has told that I was very interested in nature. I was always searching the ground. In school years I was a scout girl and enjoyed to spent time hiking in the forest.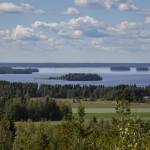 My definition of Finnishness is Finnish nature. If I stay for a long time abroad nature is that thing what I miss from Finland. I have visited 48 countries around the world. For foreigners who like to experience the Finnish nature, I recommend a hike in Lapland or a cottage vacation by the lake.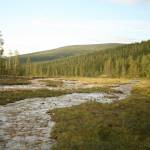 I have been hiking in Lapland several times. There is something magical in nature, in the sound of silence and the freshwater what you can drink straight from the stream. Landscapes are amazing with mountains, streams, and reindeer. I recommend a hike in the middle of August when there are fewer mosquitos, but still quite warm. You can sleep in a tent or book a cottage. There is also an opportunity to sleep in cottages which are free for anyone to spend night example in Urho Kekkonen National Park.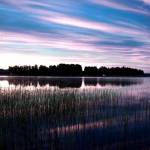 Currently, we have a new cottage located in the countryside middle of the fields, by the lake Lappajärvi. It's my place to relax and get new energy. It's the place where I forget daily life's stressful challenges. There I just am. There I used to meet my family, fish, paint, cook or read a book. Fields are long, the ground is quite flat, there are not many hills and no high buildings, you can see the whole sky above you. You can see nature speaks to you.