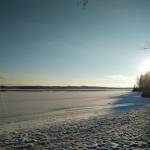 Finnish people are humble and honest, but not very talkative. We don't make a big deal out of ourselves. Finnish are gentle and thoughtful like the Moomins. Our education and public health care system are high-class and funded by taxes. In Finland we have a very good waste recycling system and we appreciate our nature. The Finnish passports is one of the best in the world: You can get to 175 from 218 countries with the Finnish passport without a visa.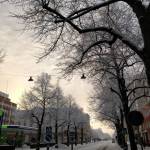 The nature has a huge impact in the Finnish mentality. We live in a country of 200 000 lakes and almost every family has a summer cottage (by the lake of course). The best way to spend the summer vacation is to go to your summer cottage, have a sauna, swim and eat barbecue food. The Finnish sauna there is hot (preferably 80 to 100 Celsius) and the best ones are heated with wood rather than electricity.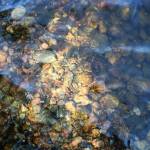 Finnish people are people of the woods: We pick berries and fungus from the forests during the fall and spend our vacations doing activities in the nature, such as skiing, fishing and hiking. In Finland we have these Everyman's rights, which allows us to hike, pick berries and camp in the nature, no matter who owns the land, as far as we don't make a damage or disturb others.
In Finland we have four seasons, which all come with their unique beauty. In the Finnish Lapland the sun doesn't set at all during the summer and in the winter the polar night lasts about 50 days during which the sun doesn't show at all. But you don't have to go all the way to the Lapland to experience the beauty of Finnish nature: In the winter, if your lucky, you can spot the aurora borealis for example in Tampere also. The Finnish summer is short but lovely: The people come out of their shells, there's a lot of laughter and joy, and people spend their time outdoors as much as they can.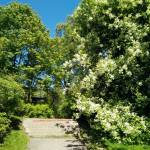 Finland has it's own national epic, the Kalevala, compiled in the 19th Century by Elias Lönnrot from Karelian and Finnish folklore and mythology. The tale begings with the traditional Finnish creation myth and is followed by a lot of magical spell casting and singing. There are stories of lust, romance, betrayal and seduction and the nature is present throughout the story in the scenery and dialogue. J. R. R. Tolkien has told that he has taken inspiration from the Kalevala to create the elf language to his famous fantasy trilogy, The Lord of the Rings.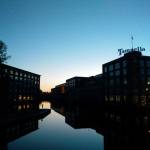 On a nightout, Finnish people love to drink beer, tell bad jokes and sing karaoke. Finnish is the only language that has a word for getting drunk at home wearing only your underwear, it's "kalsarikännit".