I think Finland is a very good place to live. Maybe it is because I am used to live there, but I also think it is great how everything works here. For example we have a high quality of education.
Even though the world is getting crazier every day, I feel Finland is quite safety and peaceful place to live. We don't have massive earthquakes or some other natural catastrophes here.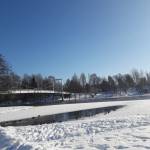 We have a beautiful nature there, which is one of the most important things for me here. Finland is a land of thousand lakes and forests. I live now almost in the middle of the city, but I can still see trees and plants on my window.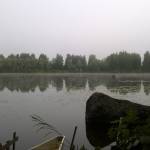 Climate here is a very  variable. In winter we usually have snow on the ground and almost minus twenty degrees. In spring, summer and autumn it might be hot weather, or rain or snowing or anything at all.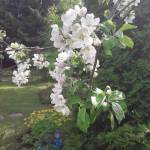 Last but not least, I would like to also say few things about people who live there. Finnish people are often called shy and quiet. We don't talk with strangers on the bus stop or sit next to someone you don't know in the bus, if there are any free places left.  I am Finnish so I do those things for myself too, because it is maybe part of our culture and behavior. Silence doesn't mean that someone is rude, of course we speak if someone ask something. In my opinion, that is not a bad thing, because we have some other important features like honesty and punctilious.
-Maria