Finland. My home that is now two seas away. Country of thousand lakes surrounded by green forests filled with mushrooms, berries, wildlife, and pine trees.
Long winters have over time turned warmer making them even darker while urbanization has in most cases made the distances between neighbours shorter. People still have the need for their personal space, so they are eager to escape to their happy place at the countryside summer cabin whenever possible. The long distances of rural past not long ago have given people a healthy do-it-yourself mentality compared to many of the other Europeans. They often prefer to do quite a lot themselves instead of buying a service. Traditionally out of necessity, but now to prove themselves, to save money, or just for a hobby. Self-service mentality rules at restaurants, and pub culture is only taking baby steps. Due to long periods of freezing weather, even friends just walk past one another on the streets only quickly nodding their heads to each other instead of stopping for a small talk. When you keep moving, there are better chances of not getting frostbitten toes, and the Finns are aware of it. They will see each other when the weekend comes at their common friend's place for board game and beers. They rather gather around at someone's flat than go to pub where music is too loud, beer is expensive and both (the music choices and the tap beer) suck anyway. At the friendly gathering they can have the questioning where they were heading the other day (in case they can't naturally pick up a more meaningful topic) while enjoying their time at much more comfortable setting than would be commercially available.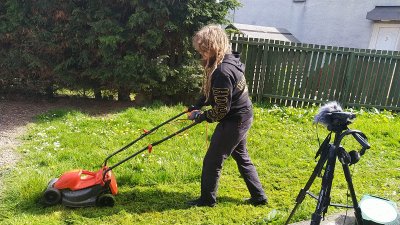 There you have it. The basis of what makes Finns appear untalkative, grim, socially awkward, and generally bad people by the standards for social situations in many other countries of the world. Why the streets are empty after six o'clock on the weekdays and you can fit into a pub on the main street after nine on a Saturday night. Whereas truly I'd say, Finns just don't have a culture of hiding behind empty words such as a phrase "professional standards" at a commercial company selling a service for a mundane job. To me, that's the essence of so called "Finnishness".