When I think about Finland and Finnishness as a Finn my thoughts are directed towards the vast and beautiful nature of Finland, The forests trails, small lakes, the great Baltic sea and all the four seasons of nature's diversity. You can always find a quiet place in Finnish nature to collect your thoughts or just to relax and enjoy the day.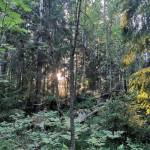 The everyman rights in Finland is a one special thing which you can only find in Nordic countries. You can basically camp everywhere in nature and collect mushrooms, wild berries and unprotected plants without any permits from the landowners. These rights are not meant only for Nordic people but to all who visit Nordic countries. The nature provides for us all and we have a lot of it.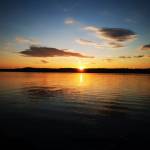 Finland is known to have thousands of lakes and you really cannot find a Finn who hasn't swam in any of them. No matter the season there's always some crazy Finn swimming in the nature. Sauna's are often next to a lake and it is common to dip in between sauna sessions, the warmth of the water doesn't matter at all, you can always go back to sauna if you are feeling cold.