To get you to the mood: put this track on, imagine yourself on a finnish summer cottage on a lakeside and continue reading.
Eukon kanto
As a sport in Finland we carry our wives.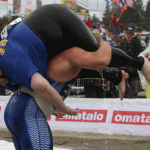 There is even world championship race of wife carrying kept here. Race is kept in a track modified to meet the standards of Wife Carrying Competition Rules Committee. Track is 253,5 meters and the wife carried can be yours or someone elses. (If you're brave enough it can even be your neighbours wife!). Wife also must meet the standards of WCCRC: she has to be at least 17 years old and weigh over 49 kg (~108 lb). The contestants run the race in groups of two couples, and the winner is the couple who has the shortest time. To make the race more interesting for everyone there is also awards for most entertaining couple, best costume and the strongest carrier.
Mämmi
T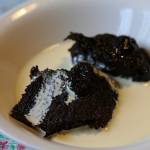 he culinarities of Finns. You may have heard of the strange recipes of Finnish people, which include rye bread, salty liquorice and mämmi. Mämmi is sweet traditional Easter dessert in Finland. It is traditionally packaged in birch bark bowls, called rove or tuokkonen. It can be consumed with or without cream and sugar, both of which give mämmi a little bit sweeter and more dessert like taste.
Jokamiehenoikeus
In Finland you have this rare thing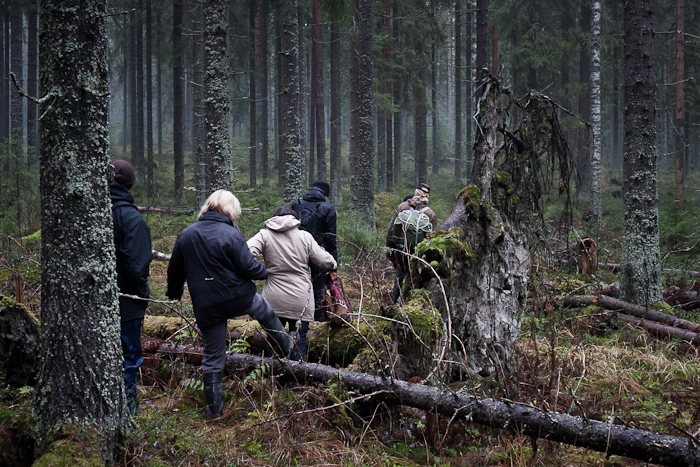 called 'Every-mans-right' which gives you right to enjoy Finnish nature to the fullest. It still does not mean you can do whatever, where-ever. It gives you a possibility to go camping, go fishing with a fishing rod or jig and during your visit to the wilds you can also eat some berries! But you must know that there is limits to these rights , so you better make friends with the Finnish people first so they will tell you the basics.