Finnishness at it's core is fighting over whether or not pineapple should be considered as a fine pizza topping or not. It's questioning if throwing away your "talviturkki" (your first swim of the year) in May would be a good idea. It's shaming your siblings over their dislike for salty liquorish while calling them a traitor to the country, yet preferring Oreo cookies over the Finnish equivalent Domino's yourself. It's about making sure there is rosolli salad and lutefisk at the Christmas table just for the sake of tradition, although none of your family members even really care for the said delicacies. Finnishness is  weird language related things like calling a clothespin a laundry boy or calling your loved ones "it" and your precious pet cat a "she".
Finnishness is also having a sceptical face on while reading the news about us being the happiest country in the world, and not even realizing what a privilege it is to live in a country like this.  Equality, free education, fresh air, general safety…oh and rye bread!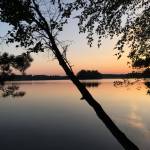 As for a few of my very Finnish and not so Finnish opinions, I'd like to share some right here: 
Putting pineapple on your pizza is icky. I'd personally recommend trying some nice grilled strawberry on that slice, so I'd say I still qualify as a Finn with my weird tastes in pizza. 
I really enjoy summer the best when the weather is hot and humid. The more humid the better. 
I find Finnish to be a very expressive language and I enjoy the freedom it gives to the speaker to play around with different ways of saying the same things. 
I appreciate people being mindful of ones personal space and understanding that shared silence doesn't have to awkward.
And last but certainly not least,  you eat your porridge without any protests!
– Se puuro syödään vikisemättä!