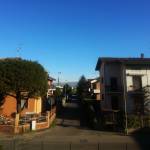 I just finished my Internship in Milano and I have to say I am going to miss this place !
I had the chance to learn a lot and work with so talented people, it was really a great experience. I am not new with Italian culture, but believe me or not, I visited so many places that I have never seen before and I ate great food!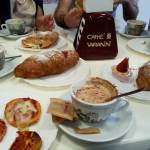 My internship started in April and It was a really crazy experience! I got shocked how fast we need to deliver our works. Usually we got around 2, 3 days to build and create animations from 0! In Italy everything is a bit on a rush, but this schedule teach me to be on time with my works, to do fast and precise designs and deliver good quality in few time!
I also got the chance to create 3D Holograms for Holographic devices! It was really interesting and I probably will keep creating more.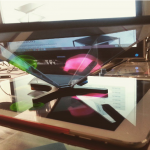 I had the chance to visit EXPO , the Universal exposition hosted by Milan this year.
It's so huge! I didn't have the opportunity to visit it all because it's really long and host over 145 countries (but not finland :c ), but the architecture of each country blows you away.