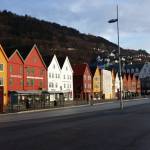 Hallaien (hello) everyone! I have spent in Bergen two months now and starting to feel like home already. This attractive and cute city is surrounded by seven different mountains and has beatiful scenery even with the rain. Yes rain, and lots of it. I thought it was some kind of joke when reading that approximately 300 days of 365 are rainy here. Now I'm quite convinced it wasn't. Well, just need to have some guts and work hard on rainy days and maybe have a day off when the sun comes out. Norwegians are used to having proper rain cloathing, even trousers made of rain coat material, but I didn't even bring my wellies. I regretted that and now I alredy own one pair.  We had one day when schools were shut because of the storm. In my opinion the same should happen also on sunny days…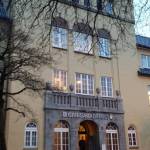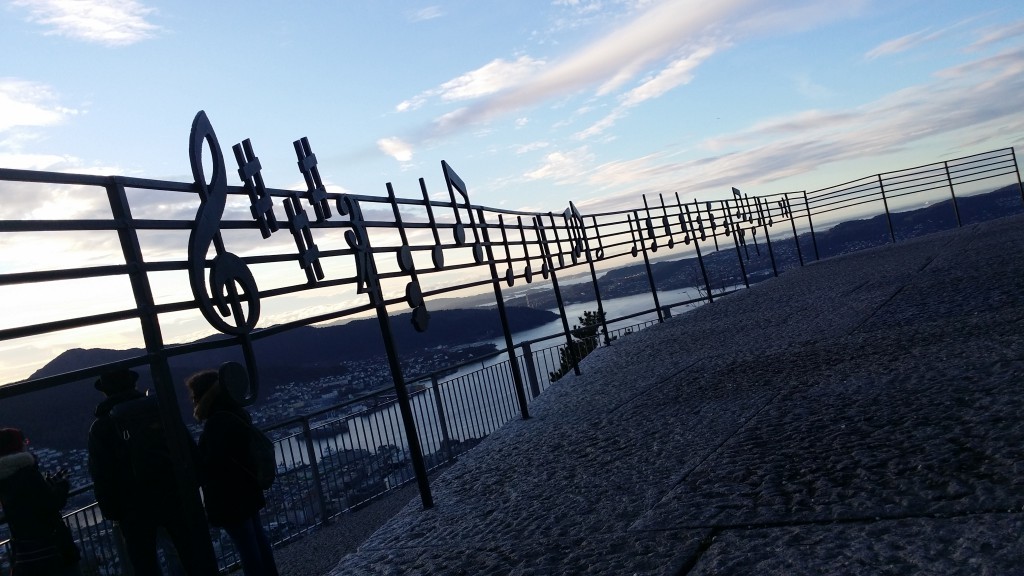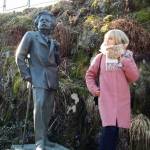 My school Grieg Academy has been such a good place to study until now. Students and teachers have been very welcoming and so friendly right from the beginning. School is still quite small and everyone knows each other so everybody also knew right away when a new face had arrived. It was easy to get to know people, especially pianists of course. And my pianoteacher is also very inspiring! I feel very lucky because he is specialized in period instruments (pianos) and he has atleast five different pianos in his room in addition two grand pianos. On our lessons I got already a chance to try pianos from Chopin's and Mozart's time era and that was really eye-opening experience. That is also something you don't have a chance to do in Finland so often.
I also started to play organs here and have a chance to make chamber music with other students as much as I like. One week for example we had a project week of Northern songs with singers. We have every week also this collaborative piano masterclass that means we can have lessons from every piano professor teaching here which is extremely motivating. And of course it's nice to hear other students playing also. However, content of studying music doesn't make big a difference if I compare it to what we have in Finland. In Bergen students have maybe more space to practise, which gives you more possibilities to plan your schedule and have even free time also! I also attended in a Norwegian course and I'm trying to use the language everyday as much as I can.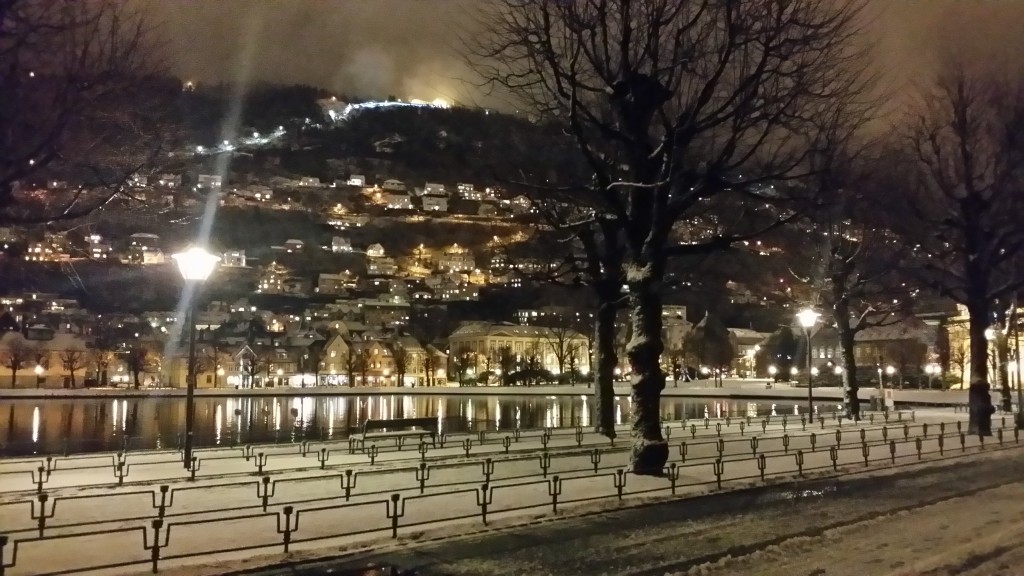 On my spare time I have explored the city and even got a bus drive to Ikea with amazing views, went to a cabin trip with Norwegians and did some snowboarding too. Bergen has a very nice concert hall Grieghallen just next to Grieg Academy and I listened to concerts many times there.  Also student life is active here and I even volunteered as a member of local student organisation which arranges activities and concerts for students. The city has several different kind of cultural events to offer and I'm trying to catch as many of them as I can.  I find the surrounding mountains also very attractive and have been hiking several times. Amazing nature of Norway is something you don't get just by looking a picture. You need to experience it yourself.