Szia, hello from the past!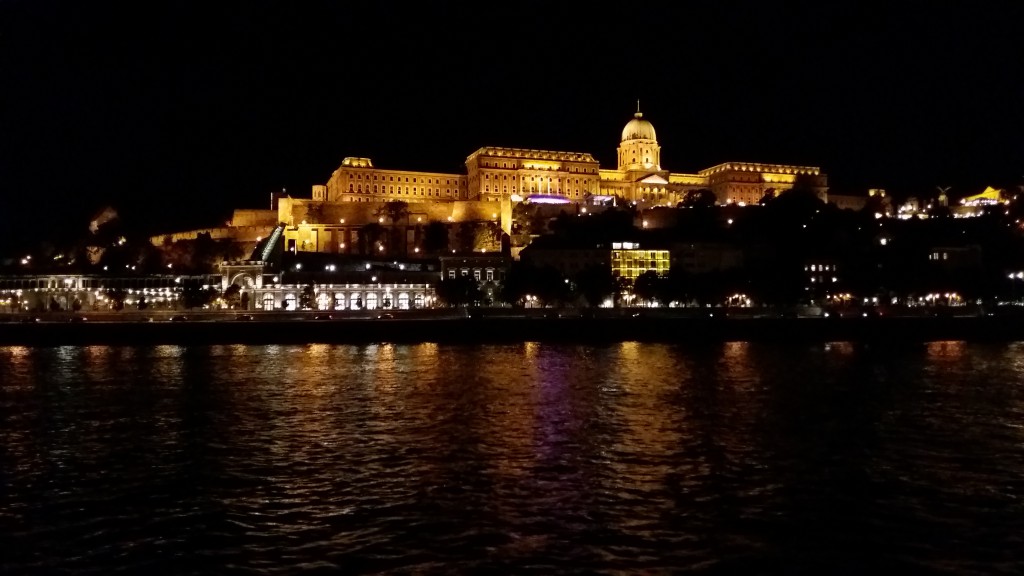 Buda Castle from Danube
It is last quarter of year 2015 and I have been in Budapest, Hungary since early September. I'm staying in a shared flat with three other exchange students, two French law students and a German engineer student. Our flat is right next to a big tourist street, Vaci utca, right next to river Danube.
I study graphic design in Metropolitan university, formerly known as BKF. Our campus is just a short metro ride away from our place. The Rózsa utca campus is quite nice place to study but its absolutely biggest flaw is an absence of student restaurant, the place doesn't even have a cafeteria. Everybody buys snacks from nearby store, eat in some nearby restaurant or bring their own lunch from home.
Food is pretty cheap here and coffee, too. One day I caught myself thinking that 540 forints for a special coffee was much: 540 forints is less than 2 euros. I just wish I could get that cheap and still really good special coffee in Finland.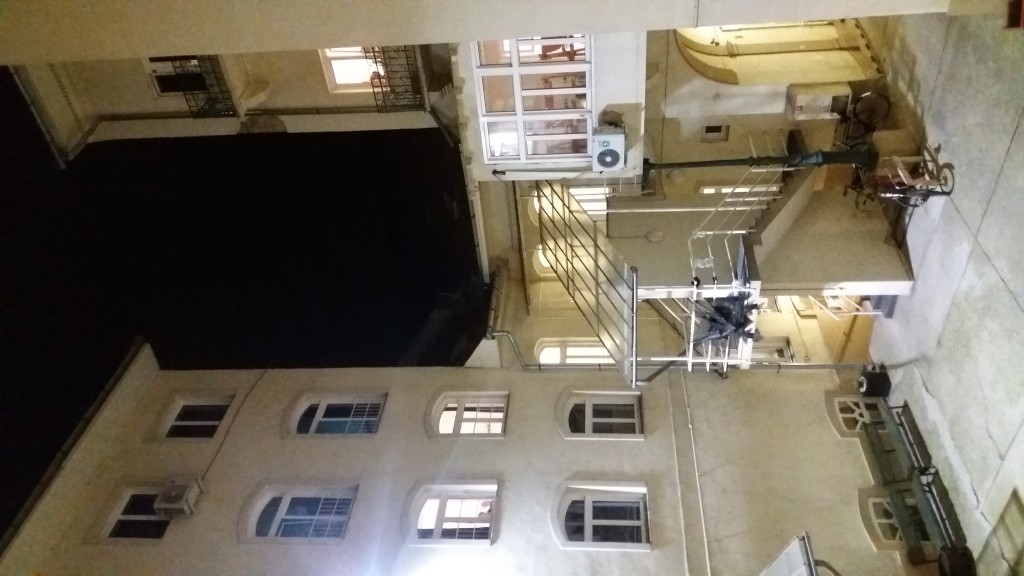 Art campus' courtyard in artsy flipped way – some classes last until evening
Studying in Metropolitan is quite okay, nothing too extremely different from TAMK. I'm having courses about typography, visual arts and several workshop-like studies. We keep getting new tasks every lesson so I'm never out of school work to do. Here I have realized how much we actually do our tasks already in school in Finland. In Metropolitan we also have shorter lessons; as interactive media studies in TAMK are often once course lessons per day, in Metropolitan I have at least two different courses almost every day. I think I prefer TAMK's school days – they might feel really long and even boring days but at least we have properly time to delve into something.
At least some teachers here have a nasty way to express themselves, stating that they are really disappointed with you when you fail on working with their task just because you have been working on other tasks from other courses. It might be language barrier but one half Finnish, half Hungarian student told me it seems to be pretty common thing with teachers here, at least with their degree programme students. Full-time international students keep telling that exchange students get through courses even if they did nothing.
Overall Budapest is a nice place. Architecture is beautiful and navigating in the city is pretty easy once you learn to read bus and tram routes from a map. Metro line 1, Földalatti, is the second oldest working metro in Europe and riding it is an experience. It is really small and rides only something like three meters under the ground, if I just remember correctly.
I already know one thing I'm going to miss alongside cheap coffee; monthly student tickets to city transportation. I can ride trams, buses and metro as much as I want for less than 12 € per month. And I get it with my own, Finnish student card.
Almost feel like crying when I think Tampere's monthly bus ticket…
I'm managing in Budapest, this isn't so special after all!
– Petra
("Igen" means "yes", Hungarian people seemed to always say it three times in a row – we exchange students made fun of it often)