I did my exchange in Budapest, the capital city of Hungary. As many others, I had also visited and enjoyed this amazing city previously as a tourist. Living there was even better than I expected, so I chose to prolong my stay as much as possible after the semester had come to an end.
My school was Budapest Business School (BGE) and I did my Business Administration studies in the Faculty of Commerce, Hospitality and Tourism. The buildings were located right next to the renowned Parliament Building. Many of the available courses were quite unique and I learned a lot about the tourism industry especially. The courses had always a mixture of local Hungarian students mixed with fellow exchange students which worked great in my opinion. This way it was easy to get to know some of the local people too. Studying wasn't very taxing which was great. Most of the courses consisted of lectures, seminars, presentations and a written or spoken test in the end of the course. I enjoyed all of my courses and I found the teaching generally to be on a good level.
Budapest is one of the most compact and lively cities in the whole of Europe and one can never run out of things to do and experience no matter what you are into. I spent my free time exploring and experiencing the city as much as I could. I especially enjoyed the many museums, cool bars, restaurants, sights, cafes and so many other activities (like sporting events, escape rooms, thermal baths) that the city offers. The people are going out all days of the week. The prices are also very affordable compared to Finland and I found myself eating out 80% of my almost 6 month stay there. The local cuisine is also very good for the type of people like me – who love big portions of paprika, meat, potatoes and the like.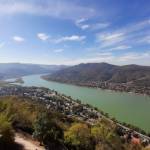 One of the best things about studying in Budapest is the excellent cheap travel options due to the location. I went to Serbia, Poland, Slovenia, Czech Republic, Austria and Slovakia – in addition I visited numerous Hungarian cities and towns. Hungary has so much history and sights spread throughout the country that are worth visiting. Even in a seemingly most quiet and unknown village there are often times statues, museums and historical significance. I really enjoyed how you could just grab a train ticket for 1-3 euros and do day trips very efficiently.
The exchange all in all went perfectly, apart from the first house. I made the mistake of taking the cheapest accommodation I could find, turns out sometimes you get what you pay for, but this time it was inhabitable. Finding a place to stay can be difficult in the city, there aren't student dormitories either. After the first month I managed to move to another place which was brilliant, but perhaps I wouldn't have been so lucky had I not got the place through a friend that was moving out at the time.
Warmly recommend Budapest and BGE as a school for anyone looking to study abroad!
-Niko