I have stayed four and a half months in a small Spanish town which is called Vic. Vic is located 70 kilometers from Barcelona. So big the city is close to it and train journey takes an hour to get there. Vic is a university city that is famous for its medieval buildings. In the center there are many beautiful and old buildings. Even if the Vic is a small town there is something to see. Here are two museums. The Museu episcopal, a medieval art museum administered by the bishopric and the Museu de la pell, a museum dedicated to leathers. Vic also has a large and old cathedral. And every Tuesday and Saturday here is a big market in the main square.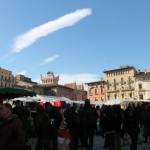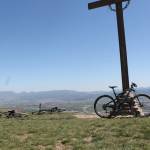 In winter time, Vic was quite cold and there it was raining even snow, which I would have thought when I came to Spain. And the people went skiing in the mountains. But in April and May, the air began to warm up and my favorite place was the balcony. We have also gone a few times with my friends to the beach in Barcelona.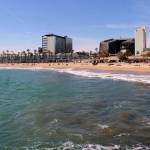 After few months studying in Spain it feels natural. At first, everything was strange and Spanish "slow" lifestyle was also reflected in the school. Courses in Spain are different from those in Finland. Things are much easier. However, studing in English is one challenge. I passed all the courses and my English language skills developed.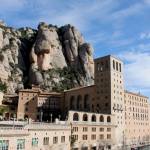 Spring has gone really fast and the time in Spain is over. I will miss Spanish warm weather and all the new people I've met!