Greetings from Zambia 🙂
 It's always great pleasure to be back home. I did my practical training at New Fairmount hotel and casino for three months in my home town Livingstone.  The staffs at the hotel were very welcoming, social and easy to get along with.  I worked in the purchasing and supply department, much of my work included stock controlling, issuing and requisitioning for purchase. It was a little bit complicated in the beginning but later on started getting easier. I learnt so much and was able to apply some of my theoretical knowledge to practice.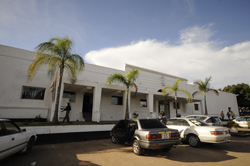 Besides sitting in an office, working for 9 hours a day I did have a fun social life while I was there. Every weekend was like an adventure. Livingstone has so much to offer, from safari to fun activities. The weather was supper hot but that wasn't a bother to me considering I had lived there almost my whole life. There are so many activities to do such as the walk with the lion, bungee jump, gorge swing, sunset boat cruise, game drive and many others, and one thing for sure is that if you in Livingstone you must definitely visit the Victoria falls.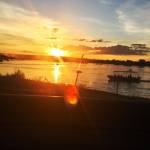 We had some quality time at the Royal Livingstone hotel with friends and family. The hotel has one of the most beautiful sundeck in the city.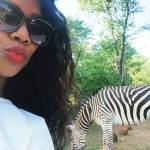 Pretending to be confident but scared while taking a selfie with the lovely Zebra at Avani Victoria Falls resort. The resort is in the national park so most of the times animals such as Zebras, giraffes, warthog, kudus loiter around the premises. These animals are known to be very calm and not scared of people.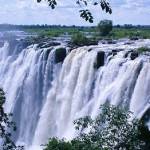 The picture below was taken when we were going for a boat cruise at the river shark 'Taonga river boat'.
The whole training was a great experience and am proud of what i have achieved.  This place will always be in my heart no matter where i go. I recommend it to anyone who is interest in african adventure and learning a whole lot about the zambian culture.
😀