Hi everyone! So, I'm in the United States of America, in the state called Minnesota, and the city is called Bemidji. It's pretty up in here in north. I've been here since August so, over 4 months already. It's been amazing at so far. I want to separate this "postcard" to two different parts. First one is that I'm going to tell you about my campus life, and the second one is about my travelling experiences.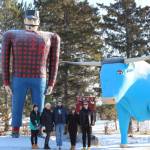 My studies have been really easy, because I took courses which works for me, for example the best ones are Sport Marketing and Sport Management. As a business administration student, I wanted to take courses what we don't have in TAMK. Mostly, we had presentations and some group projects, but also every week smaller tests about chapters what we went through in that week, so it really keeps you to pay attention where we are at the moment and what is coming. Compared to Finland where we usually have couple of assignments in course and end of it we have huge final exam. I'm not sure which works better, sometimes I like this way that I don't have to stress in the end of the semester that am I going to pass the course or not. In the beginning, we got the list of everything what we are going to do on this semester, so basically you have chance to do assignments on your own time. Like how I did, I did almost everything in September, so I had chance to travel in October and November.
So, campus life in here is something unique compared to Finland. Everything is so near, and we have like our own community. I love that it takes couple of minutes to walk to the classrooms, or to the gym or to restaurants. I realized that I have so much more time for everything when I don't have to use it for moving from place to another. One senseless thing in here is that we have tunnels underground, so when it gets really cold, people are using those to move around.
My normal day includes lectures, sport and chilling with friends. Sport facilities here are so great. I don't have early classes, like my earliest class starts at 10 am so there are good hours in the morning to use for whatever I want. Also, I had approximately 2 hours classes per day, so yeah, there is lot of free time. We have here some restaurants, the best one is buffet place where is all you can eat all the time. We have own currency here called Beaver bucks, and we had to load those on our student ID, so we can use it here at the campus. So, if it's just a normal studying day, there is enough time for homework and classes, enough free time to be active and do sports and enough time to chill out, relax and sleep.
We have almost every day some events here for example movie nights, live music, free food and chilling, whatever they make up + all the groups like sports. If I would involve in every event here, I would never have problem to think about, what should I do to not get bored. I like mostly to watch college sports like football, hockey and basketball. It's nice that we have every week games here and our fan culture is so supporting.
Finally, we get to the main topic and it's travelling. I think I did that in the best way as it was possible. I got to know awesome exchange students from Switzerland and Denmark, and together we have done unforgettable trips. First, we started to explore Minnesota, we wanted to see whole state. Later in October we went to Canada, so that was little bit bigger step to rent a car and cross the board. It took only 4 hours to drive to Canada, so that was one must thing to do here.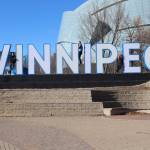 After 3 months being here we got so used to this place that we wanted to travel somewhere else and see more states. Two swiss guys and I decided to rent a car for 10 days and drive from here where the Mississippi river starts flow, along it all the way down where it ends in the New Orleans. It took 4 days to drive there, but we stopped in Cedar Rapids, St. Louis and Memphis. We made plan for what we want to do in every place and what we wanted to see. After couple days in New Orleans we decided to ahead to Nashville and after that to Chicago. We saw so many things and places on our journey that is for sure my craziest and also the best memory of all time.
So, it took 10 days, we drove over 5000 kilometers, and we sat in the car over 50 hours. It was totally worth it, and idea wasn't just to get from place to another, we wanted experience the freedom while driving to new states and see roads and nature. We visited 12 states! Sometimes crazy ideas end up being master plans. I'm very thankful that I had this opportunity to do this and also that I found those two as openminded people as me to share this experience with me.
Greetings,
Aukusti