…Oh how I love you.
My time in Shanghai has absolutely flown past, including visits to Xian and Tokyo, and the more time I spend in this crazy country the more I fall in love with it.
Exploring this city of 25 million people has been incredible, and every day there's something new to see. China and the Chinese people are so very different from the western cultures I've previously seen and got to experience, and although sometimes it causes misunderstandings and frustration, I find myself being constantly impressed by the Chinese, and their attitudes towards things. Everyone has been so kind and friendly, and it definitely pays to look western and lost; if I've ever stood somewhere long enough looking a bit confused there has always been a local to offer a helping hand, even with no common language.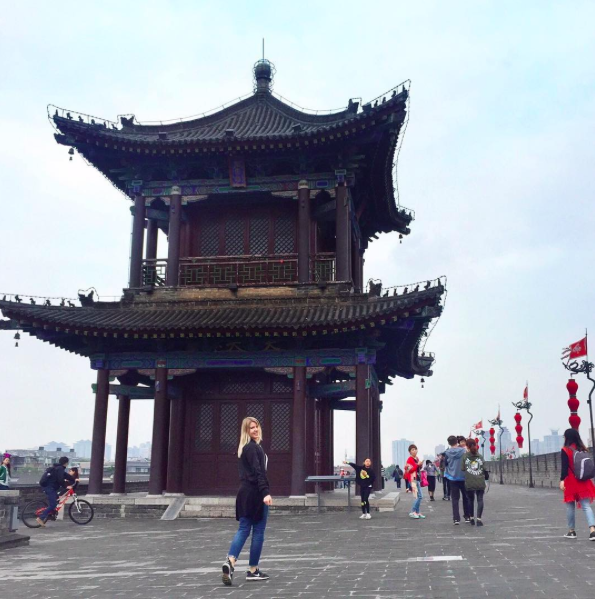 As Shanghai is the world's biggest city there is definitely a crazy amount of things to do and places to see, and being able to only spend 3 months in China means a lot of sightseeing on our days off.
Although the Chinese language is extremely hard and takes up a lot of time outside the classes, fortunately the other classes in the university were relatively simple leaving time to go outside and explore. The other courses I chose in addition to Chinese were Social Changes in Contemporary China which was great – the teacher was the absolute loveliest and would often engage in discussions outside the class topic to properly answer any questions we might have. She also took us on field trips including a breakfast at the local KFC to see just how the western influences are adopted into China – meaning old Chinese men and women coming to the fast food restaurant to read newspapers and hang out like it was their living room!
Both "China and Globalisation" and "Intercultural business communication" left me with next to no new knowledge on either subject, and researching for the final essays written for both courses probably taught me more than sitting in class listening (or trying to listen) the teachers.
All in all, China is a country of so much culture – both the kind that leaves you speechless in awe and the kind that sort of leaves you scratching your head in pure confusion and frustration. Still, at the end of the day there is no place in the world I´d rather be!