When I first came to Thailand in autumn 2014 I never thought that I would end up staying in the country for one and a half years. My time here begun with an exchange at a Thai university but instead of returning home after the semester I decided to stay in Bangkok in order to work on my bachelor thesis. While doing the field research for my thesis I managed to find a training placement. How things ended up being was nothing that I planned before but I'm happy how everything turned out.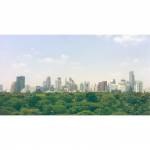 I started my training in the beginning of August and now I'm already half way through. I'm interning in a Thai skateboarding company called Preduce which produces skateboarding content for clients, imports and distributes well known skateboarding brands and also manages its own apparel and hardware brand. My main work tasks are to make social media reports for clients and to help with distribution. Though, the company is really small which has given me the opportunity to get familiar with various different kinds of work tasks.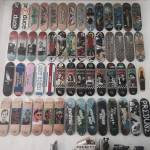 Preduce is partly owned and run by Europeans so the adaptation to different working culture has been easy. I have Thais as colleagues but not as superiors, which means that I don't have to pay too much attention for acceptable behaviour caused by hierarchy. Also the skateboarding culture itself is pretty equal and chilled, which creates a relaxed, open and friendly atmosphere in the office.
Since I work five days a week there hasn't been time for travelling, which is fine because I got to travel a lot when doing my exchange. Right now my spare time is filled with Thai language classes, other regular hobbies and spending time with my friends. Basically doing same things I would do back in Finland as well. But with a little twist.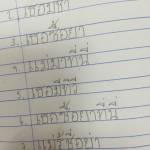 For now I've been happy for my time spent here. Time will show if I get to stay in the city still after the internship or if there's something else waiting for me somewhere else. But right now, I'm stoked to be here!