I am currently doing my practical training as an office trainee at Raya Divers. Raya Divers has five offices altogether and mainly all of the reservations as well as bookings are done through the Phuket office. My tasks include customer service, making reservations (both b2c and b2b), translations, updating webpages, answering emails & chat enquiries, equipment inventory & sales and working as an occasional tour guide. I work six days a week and only in the office during low season. When the peak season starts in mid-November, I will be working usually one day on one of our island or snorkeling tours and five days in the office.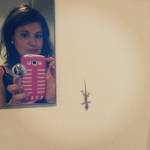 I am really happy that I arrived during the low season as I have had a large variety of assignments. I have also gotten to know a completely new industry and answered customer chats for the first time in my life. Work days are quite long and my days off are always packed with activities because I want to see as much as possible here.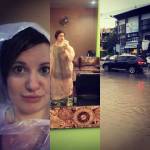 The weather is either really good or really bad, no inbetweeners. The forecasts show rain for every single day but it really rains like maybe twice a week. But when it rains, there's nowhere to hide! Umbrellas are useless and Fishing waders would be useful as the roads tend to flood. Oh and yes, everybody wears those highly fashionable rain cloaks.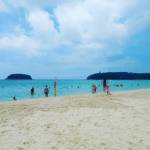 As I mentioned before, I have one day off per week so it is always pretty nice to see the sun on those days. Raya's office is located in Chalong and that's where I also live. It's a bit further away from everything and many people do drive a scooter. I have reclined to drive one as the traffic is really mental here.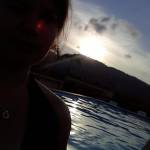 I lead almost the same kind of life here as in Finland: I wake up, go to work, go to the gym, eat, sleep and repeat. Only exceptions are tour days (once a week for me) and days off. Last week I had a chance of working as one of the tour guides on a snorkeling tour. It was a lot of fun but we had to go through training first. A swimming test, maritime rescue exercises, safe snorkeling instructions, recognizing poisonous sea creatures and so on. Not many people think about the tour guide training.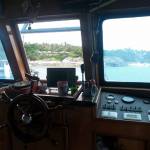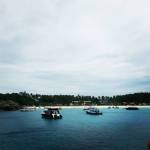 Love,
Roosa