In early 2018 I was nominated by TAMK to exchange studies in Cork, Ireland. I heard the news when I was in Leeuwarden, the Netherlands on an international branding project. The few months of arranging my study leave from work, accommodation, government money and all that good stuff is something that I would describe as terrible, challenging, dragging me outside of my comfort zone and absolutely awful.
But it was totally worth it – and some.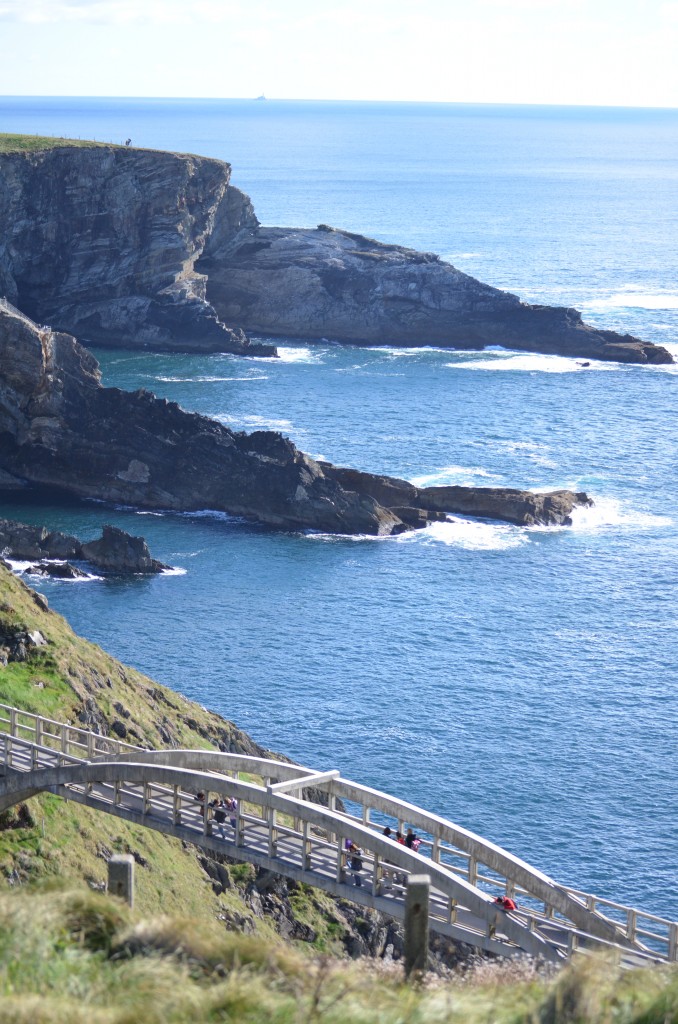 "The Rebel City"
Cork is a little bit smaller city in population than Tampere, located in the southern coast of Ireland. The counties in Ireland are usually named after the biggest city in that county, hence County Cork, Cork city. Simple, as most of the things in Ireland. The name "Rebel City" characterizes the city quite well. Just like in Finland we have the love-hate-relationship between Turku and Tampere, it is the same with Cork and the capital city Dublin. They are rivals in sports, drinks – pretty much everything in general. All in good spirit, though.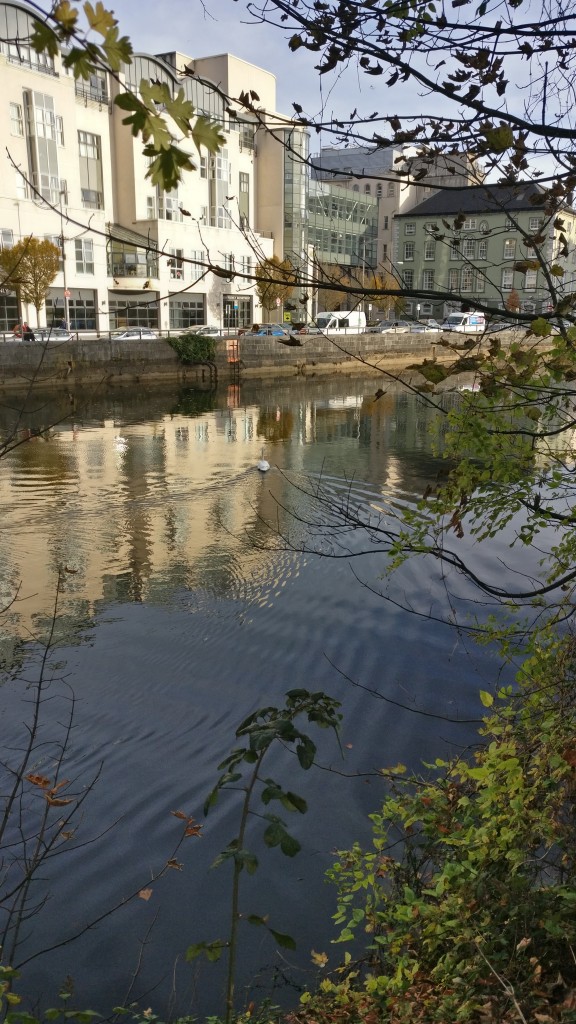 The River Lee runs through a city that was founded in the 6th century by Saint Finbarr. The country is very catholic, though the younger generations have seemingly grown much more distant from religious beliefs.
Studies at Cork Institute of Technology
As the name suggests, CIT is very notorious from its technology studies. Business study programs were added later, when the school decided to expand in order to supply the demand in business experts. In Ireland, the academic year is split into Autumn and Spring terms from early September to early January and from January to May. Both terms end with "final exams" from each module (module = course, like "Accounting 1") and during that exam period, there is no in-class teaching. Not every module (=course) has a final exam. For example, I participated in five different modules (5 credits each = 25 credits) and only one of them had a final exam. The final exams are very much like the matriculation examinations in Finland, which I found a bit amusing.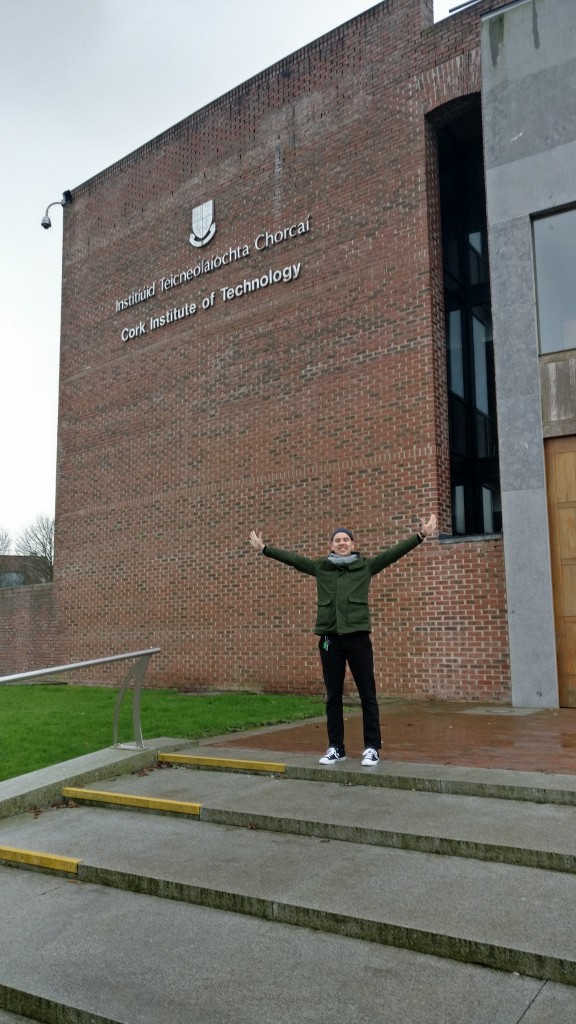 The classes are always 45-minutes long and there are 3-5 classes per module per week. Most of the modules did not require prior learning, but that might have been just my luck. During class, the lecturer usually arrives a few minutes late, talks for a good 35 minutes where a new subject is taught (like "Atkinson's Model") and then the class ends. Lecturers always have time to discuss with students after class and often continue with follow-up emails if necessary. There were individual reports, individual presentations, group-work reports and group presentations as assessments on those courses. I am a third-year BBA student so I joined the classes in the third year of Bachelor of International Business with a Language -program. The studies were very easy to be honest and did not require hardly any studying at home. Subjects covered in class were asked in the exams, nothing more. There were no requirements to attend classes. The students can decide whether to join the classes or not, the ability to master the learning outcomes were then tested in the exam. Therefore, I had a lot of free time to experience and travel in Ireland!
Lunch at school was 4-6 euros per meal, depending on how healthy one wanted it to be. I had a salad with bread (9,99 per kg + bread 0,35e) 3 times per week that cost around 4,50 each. Amazing cappuccinos with 2 euros. There were also two tiny stores at the campus, were one can buy office supplies, candy, lunch, chips, soda and condoms. Oh, and a bank.
Accommodation
The house crisis is a real thing in Ireland and one should really consider that before applying for exchange. Even regular families with stable jobs and children are unable to find accommodation. CIT does not have any student accommodation, nor can they make any contracts for you before arrival. They only have contacts to local accommodation providers. Bare this in mind when applying – the accommodation situation is terrible, expensive and over-priced in general. I feel like I won the lottery when I had my own private room with a semi-private bathroom in a hostel for the whole exchange period. It cost me 20 euros per night, which was even less than most of the rents of sharing a room with two or more people. To find out more about my lottery winning ticket, search for "Stay Cork hostel". Hostel is a great way to avoid cleaning and bills from gas, electricity, internet, trash etc.
Transportation
The public transportation works very well in Ireland, when traveling from one city to another. You can get by bus from Cork directly to any other city. The train is a much more convinient way to travel, so use it if possible. Student return tickets to Dublin by bus were 25€ and by train 30€. In Cork, the bus system is a total mess. A 6 km busride from city centre to CIT can take anywhere between 20-70 minutes based on traffic. The bus timetables are also not to be looked at. I suggest you just go to the bus stop and hope for the best but expect nothing. Another alternative is to use the city-bike rentals, they are pretty cheap. The weather can, however, be a bit challenging at times. You can get around the city nicely by bus however. One can also travel around County Cork by bus, but the fares vary. Traveling inside the "red zone" is 1,70€ per single ticket and does not include connecting to another bus. Going to the town of Kinsale is 6€ single ticket.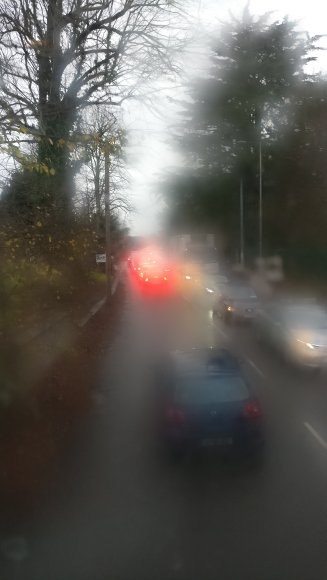 When I was not studying, I…
I brought my skateboard with me to Cork, which turned out to be an awesome decision. I made a good handful of great local friends at the skatepark who showed me around, invited me to parties and were always up for some skateboarding, neglecting the weather challenges. It really does rain in Ireland. From late September to Christmas it is +8 celcius outside on average. It is almost always windy, as Cork is one of the windiest cities in Europe. So, on a rainy day, the wind combined with rain makes umbrellas completely useless and if you have a rain coat, your legs will be totally soaked. It is pretty easy to get used to it and later in December I went back and forth to Lidl for groceries completely soaked and didn't even care.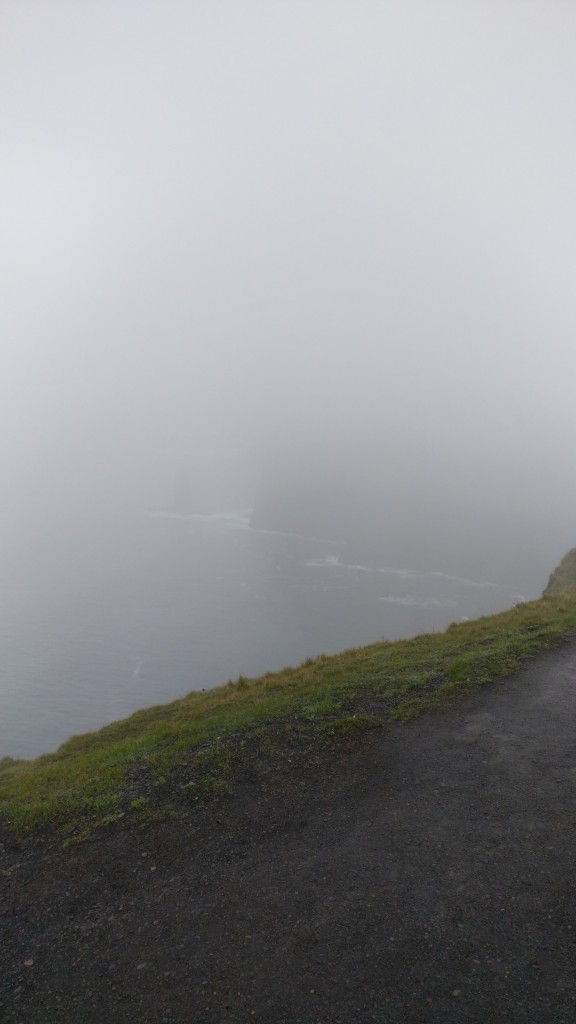 In Cork there is world-famous Guinness beer available (not always though), but the locals do not drink it, because it is from Dublin. They drink Beamish or Murphy's, so bare that in mind when ordering the drink. You don't have to pay tips anywhere, except for fancy restaurants, but there are tip jars at bars. There are over 200 pubs to choose from and the famous Irish tradition of "12 pubs" should be tried (at least) once. Amazing whiskeys, gins and beers. Beers are usually 4-6 euros per pint. Alcohol tax is the second highest in Europe, so going out partying costs roughly the same as in Finland.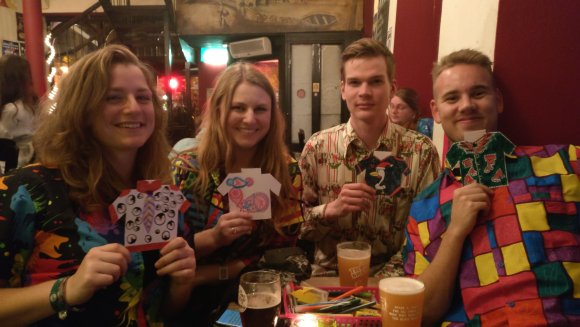 Groceries are bought from Lidl.
I do not want to spoil any good travel destinations so I am just going to make a bucket list for you:
Kinsale (walking around)
Every church in every city (they are OLD)
Cliffs of Moher (90 meter cliffs)
Aran Islands (choose any of the three)
Galway City (amazing)
Rugby match (tickets sell out usually in a day)
Mizen Head (go there before the Cliffs of Moher)
Blarney Castle (Kiss the stone!!)
Lucky for you, the International Student Society (ISS) at CIT organizes trips to these places. They are usually weekend trips and you can save hundreds of euros by visiting these places with other exchange students in a big group.
SO IT WAS WORTH IT
As a summary, I really loved Ireland, the people, the culture, the green grasses, everything. Ireland is very much like Finland history-wise, so the culture is very easy to get used to once you do some studying on the history. Watch the "Michael Collins" movie (just don't listen to Julia Roberts, her Irish accent is terrible) and learn to trust that Ireland will take care of you. I personally regained my trust in good will and happy people during my exchange. So yes, Ireland is a perfect location for someone who wants to go to an English-speaking country, have time to explore and experience and have a really, really good time. To be completely honest the accent in Cork is a little bit hard, but only like for two weeks. Then you will get the hang of it and smile (and possibly even giggle) every single time someone says "carpark".