Konnichiwa from the land of the rising sun!
From the moment I arrived to this amazing country, I totally fell in love with this "craziness" and lovely, caring culture.  I have been living in a small city called Beppu, located in the Oita prefecture in the Kyushu island, southern part of Japan. This place is known for the city of hot springs, so called onsens. And yes, there are onsens everywhere and they are amazing.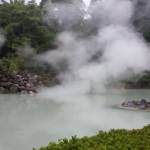 The uni, Ritsumeikan Asia Pacific University, is located up in the mountains and we travel there by bus. The busride takes about 30 minutes and without a doubt, it is sometimes exhausting. But the views from the mountains are absolutely worth it. I'm living in a student house downtown by the seaside and my own room is placed on the top, 9th floor, with own balcony and sea view.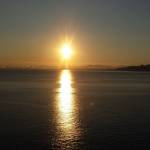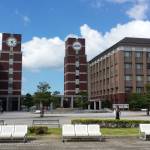 Japanese people are very kind, welcoming and helpful. Even though there is a language barrier, since the locals don't speak English well, I feel myself safe and welcomed here. I have got to know people from all around the world and we have been doing some travelling around Japan during the weekends and longer breaks from the uni. We have visited of course the huge Tokyo and Kyoto, that can be called the cultural capital of Japan, Hiroshima, Osaka and we've also done some travelling in the Kyushu island.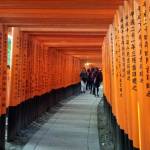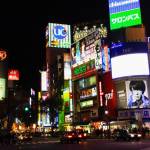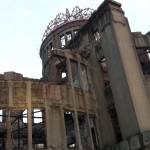 Japan is delightful, the culture is incredible, and not to mention the food here! Oh, Japan is definitely treating me well.
ARIGATOU GOZAIMASU AND SAYONARA!