I'm doing practical training here in Athens and this has been an amazing experience and I've learned a lot about both life in here and nursing culture. In general, people are friendly and in the training placement in the hospital nurses and doctors are guiding me and telling me about the patients, diseases, treatments, operations, etc. I've also got many tips on what to do in Greece.
The hospital is a public hospital and I've been in a medical ward, operation theatres and a heart-thorax surgical ward. The patients are kind and interested in what I think of Greece. Health care system here is different from what we have in Finland and patients depend on their relatives, who stay with the patients all day. It is hard to see how the hospital's lack of money affects the care patients get. Still, nurses and doctors are doing their best with what they have.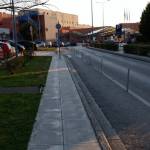 Some things here I absolutely love, for example, the food and the weather and even the metro, and some other things I've got tired of, like the traffic and people smoking everywhere, really everywhere, anytime. On the streets there are lots of homeless people and their shacks. And cats. One advice regarding the weather in February and March: the temperature may be +15C but the wind is chilly, and apartments are heated by air conditioning systems. So layering clothes is a must.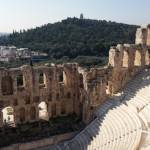 There are lots of things to see and do in Greece and in Athens, from ancient sites like Acropolis and parks and shopping to tavernas and late night concerts and festivals and more. But to my mind, the best thing is to have a reasonably priced coffee and feta pie on a terrace on a sunny day 🙂