Hello!
My name is Eero and I'm studying to become a bachelor of social services. Me and my two friends decided to do our second years practical training aboard and so we chose Windhoek which is the capital of Namibia. We're social coaches and teachers of social skills in Windhoek Football Club and we are working with kids who are under 19, 15 and 9. All the age groups have their own teams, so altogether we are working with 60 kids. At the first, the kids were shy and quiet but they are slowly becoming out of their shells. You can't compare working culture in Namibia with working culture in Finland, things are so different here. For example "time" has no meaning here, in Finland when the day begins at 8am it begins at 8am, here the day may begin at 12am or 2pm. One local said: "Swiss make clocks, Germans know the time and Namibians have the time." That metaphor is 100% true.
Things are ok here, Namibia is a very dry and hot country so it was quite a shock when we arrived here three weeks ago. When we left, in Finland there was -4 degrees and finally after 36 hours of traveling we arrived in Namibia and here it was +36 degrees. Namibian people are polite and friendly and they have quite strange sense of humour. We are truly enjoying life here, because we like working with Windhoek Football Club and all of their players – they are magnificent people. We've also met a lot of locals and they are so kindhearted in every possible way. People just don't act this way back in Finland.
And of course, beer is cheap and the food is just great. Namibians don't eat so much vegetables so this is a heaven for carnivore like me. I still miss Finnish vegetables almost every day…
Below, you can find some pictures so you can see how things are going here.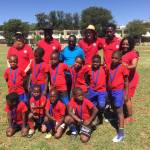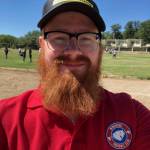 So, all in all, these are going well and we got still seven weeks left. I'm sure I'm going to miss all the lovely people I've met here.
Best,
Eero Heinonen