The time has gone by quickly and I have been here for over a month now. Starting to feel like home. It wasn't that big culture shock to come here because the culture is quite same somparing to Finland.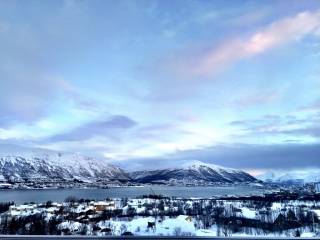 I have had a great times here and I have met many new interesting persons. People here are so warm-hearted and helpfull. My everyday life consists of working on the hospital, hanging out with the friends, sports etc.  just as my life in Finland also.
I live with 5 other students and there are plenty of students in the area I am living. It is very easy to make friends here.
I'm doing my placement in University Hospital Nord-Norge. The first six weeks I was in the medical ward, and now I have seven weeks of surgery department. I have realize that the hospital environment is actually quite the same as in Finland, but of course there are some differences.