Greetings from Kisumu, Kenya's third largest city by the lake Victoria. I have been living in Kisumu now for two months and time has gone super fast.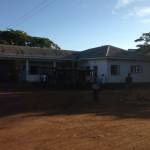 I'm studying nursing and I'm doing my practical training here in local hospitals and health centres. I did my placement in child welfare, family planning, maternity and antenatal clinics in Lumumba health centre for four weeks. It was a great experience working there and the staff was really friendly and helpfull. I have had some good conversations with my coworkers about the health care system in Kenya and about Kenyan way of living. It has been really eye-opening experience and I think my nursing skills has improved here a lot. This week I started my placement in paediatrics in a local hospital and so far it has been a good experience, but it's also hard to see children suffering from different diseases such as malaria, anemia, pneumonia and also severe malnutrition.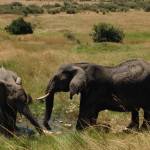 In my free time I have practiced yoga and other sports, hang out with other students from Finland and travelled around Kenya.  We went to the Masai Mara National park for a weekend trip and it was amazing to see all the animals.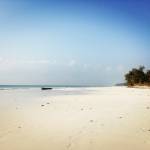 On my Easter holiday I travelled to Mombasa with my friend Laura. We went there by night bus and came back by train. We had really nice time relaxing on the beach.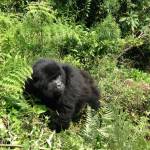 On my holiday week I travelled to Uganda with Laura to see the gorillas in Mgahinga Gorilla National park. We also did rafting in Jinja.
This isn't my first time travelling to Africa and I think for me Africa will be a place where I will always come back.  I'm super happy I decided to apply for an exhange to Kenya. Here you are out of your comfort zone so you learn a lot from yourself and you see and learn things you would ever learn in Finland. It's really an amazing experience.
best wishes, Emilia