Merhaba everybody from Istanbul, Turkey
I have lived my whole trip whit a local man named Ensar in The Taksim area of Istanbul which is the place where all of the action is ;).  In the first few weeks it was really hard for me to meet new people and get new friends because, to my great suprise, all most nobody in here speaks english. Luckily my roommate speaks english so communication whith him is easy and now I have found friends who speak english so I have been able to get in touch whith local places more!
At first I was astonished about the size of this city and it still continues to amaze me when i try my best to explore the city. The official population of Istanbul is 15 million, but the locals say that because of the homeless people and turists and every unregistered person in here the real population is close to 20 million, which makes Istanbul in the top 5 largest citys in the world!
!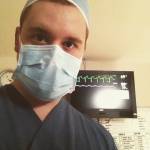 In the operating theater
I am doing my practical training in Sisli Florence Nightingale hospital, which is a private hospital and a good one so many things are done similarly to the way we do them in Finland! I have been all around the hospital which has been a good experience and I have been able to see many different wards and how they work. Right now I am in the operating theater and this is really cool! I have seen heart, spine,brain surgery etc. so the experience has been really good and educative.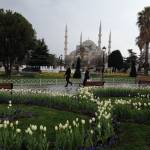 The Blue Mosque
I have of course travelled to the most famous sights in here and they have been very beautiful. This place has so much history in it that almost every building has a story.
The Hagia Sophia
The Turkish culture is also different and has been an exciting experience to witness it and learn it. The Mosques sing five times a day and the first one starts at 5.30AM so if you are not a heavy sleeper like I am you will most definitely get a free weak up call every morning even if you asked it or not 😀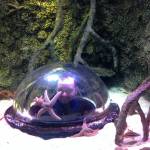 In the Sea World
The whole experience so far has been good. It has been a pleasure to get to know another culture that is very different from ours and in a city like this you can see the many different sides of life so even though Istanbul is an very exciting and almost magical place there is no place like home!